Education-early childhood
What can I do with my course in early childhood education?
---
Careers in early childhood education
You educate young children from birth to five years of age in childcare centres, kindergartens and early learning centres.
You plan and deliver educational activities; promote language development, personal development and self-confidence; evaluate each child and record their progress; work with parents and other experts to assist each child to reach their full potential; supervise volunteers and support staff; and undertake centre management and committee activities.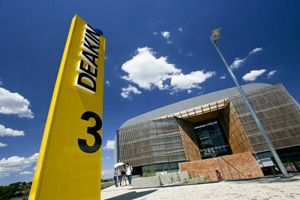 ---
Skills and attributes
You will need to demonstrate the following skills and attributes to gain employment in early childhood education:
Knowledge of a variety of teaching, learning and assessment strategies
Curriculum knowledge
High level organisational skills, particularly time management
High level communication skills
Ability to work independently and as part of a team
Flexibility, adaptability and patience
Confidence and assertiveness
Capacity and willingness to engage in ongoing professional development
Related roles include:
Occasional care facilitator
Early intervention services officer
Playgroup facilitator
Toy library coordinator
Institution director or coordinator
Pre-school field officer
Adviser or senior adviser within early childhood facilities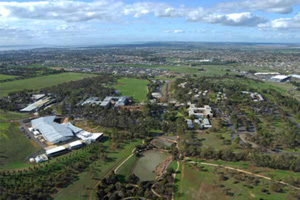 ---
Salary and job outlook
You can learn more about graduate salaries and graduates job outcomes for early childhood education at Graduate Careers Australia.
You can look at industry trends and employment prospects by visiting Australian Government Job Outlook.
Professional associations are an invaluable connection to industry information, networking and professional development opportunities. Most offer student membership discounts. Follow the link to search for professional associations related to your course.