Event Management
What can I do with my course in event management?
---
Careers in event management
As a graduate of event management, you will be entering a field that is not only growing, but the industries you could be working in can be quite diverse. You could manage events for large corporate businesses, Government and Government agencies, education and smaller not-for-profit organisations.
You will plan, prepare and stage events such as festivals and public events, product/brand launches, fundraisers, sporting events, meetings and conferences, awards and galas. Behind the scenes you will oversee planning, logistics, risk management, technical and production elements and post-event analysis. You may also be involved in branding, marking and communication activities.
Event management is an exciting and challenging career but you will need to be prepared to work hard and build your event management experience to progress in this industry.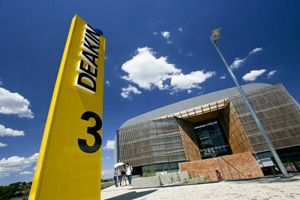 ---
You will need to demonstrate the following skills and attributes to gain employment in event management:
Excellent communication and interpersonal skills
High-level business planning and organising skills
Human resources management
Time management skills
Knowledge of project management software
Ability problem solve and manage change under pressure
Great negotiation and conflict management skills
Good networking skills
Related roles include:
Function coordinator
Project administrator
Conference coordinator
Meeting planner
Marketing and campaign manager
Public relations officer
General manager or operations
Community development manager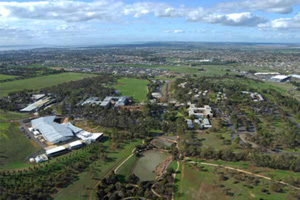 ---
Salary and job outlook
You can learn more about graduate salaries and graduates job outcomes for event management at Graduate Careers Australia.
You can look at industry trends and employment prospects by visiting Australian Government Job Outlook.
Professional associations are an invaluable connection to industry information, networking and professional development opportunities. Most offer student membership discounts. Follow the link to search for professional associations related to your course.