Film and digital media
What can I do with my course in Film and Digital Media?
---
Careers in Film and Digital Media
You will be equipped to work in a variety of roles within television, film, digital media, communication, entertainment, education, the games industry, the music industry and advertising.
Your skills in graphic design and multimedia would be highly valued in creative roles in any commercial or public organisation.
To be successful, you will need to promote yourself to employers show that you have the technical, creative and collaborative skills required.
As jobs are highly competitive, you need to get as much experience as possible before graduating to build your network contacts and portfolio. You should be prepared to start at the bottom and to push yourself forward, learning and observing new skills once your main job is done.
Showcasing your work online, through film festivals and competitions may help to launch your career.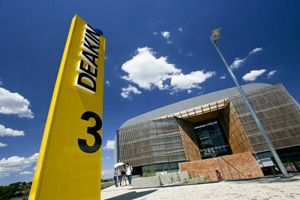 ---
Skills and attributes
You will need to demonstrate the following skills and attributes to gain employment in Film and Digital Media:
The ability to implement and manage all stages of production for a creative project
Knowledge of digital image production technologies
Strong work ethic
Ability to work collaboratively within a multidisciplinary team
Strong time management skills
Creative problem solving skills
Related roles include:
Actor
Producer
Critic
Technician
Webpage designer
Game designer
Animator
Some related roles may require further study or experience. Descriptions of occupations, industry career profile, salary and other employment information can be obtained from the My future website.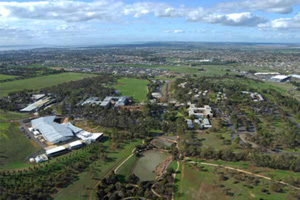 ---
Salary and job outlook
You can learn more about graduate salaries and graduates job outcomes for environmental health graduates at Graduate Careers Australia.
Look at industry trends and employment prospects by visiting Australian Government Job Outlook.
Professional associations are an invaluable connection to industry information, networking and professional development opportunities. Most offer student membership discounts. Follow the link to search for professional associations related to your course.