Law
What can I do with my course in law?
---
Careers in law
As a lawyer you will provide advice, write legal documents, conduct negotiations on legal matters, and may represent clients in court and tribunal proceedings. The Deakin University Bachelor of Laws program is designed to produce lawyers with a sound training in each of the major areas of legal practice and has several distinctive features:
Orientation towards commercial law by incorporating several core commercial units.
Practical legal skills training.
Students are required to gain practical experience in a legal practice for a period of 30 days in a law-related environment.
The School of Law offers in partnership with a legal service a clinical skills unit where students assist a legal practitioner by taking instructions, advising and representing clients.
Students undertake dispute resolution activities that include moot, mediation, arbitration and witness examination.
Training and registration
For admission to legal practise as a barrister and solicitor in Victoria, graduates are required to either undergo supervised workplace training (traineeship) within a law firm or complete a legal practice course.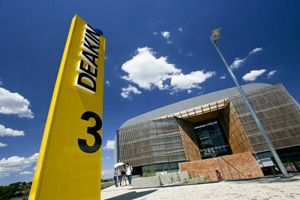 ---
Skills and attributes
You will need to demonstrate the following skills and attributes to gain employment in law:
Good written and oral communication skills
The ability to research, analyse and solve problems logically
The ability to assess the impact of law on an organisation or individual
High level organisational skills
Negotiation skills
Related roles include:
Conveyancer
Foreign affairs and trade officer
Legal recruitment
Legal publishing
Investment banking
Business roles such as company administrator, business manager or public administration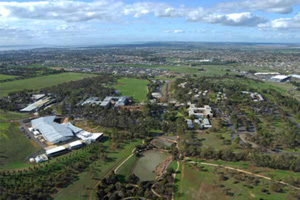 ---
Salary and job outlook
You can learn more about graduate salaries and graduates job outcomes for law at Graduate Careers Australia.
You can look at industry trends and employment prospects by visiting Australian Government Job Outlook.
Professional associations are an invaluable connection to industry information, networking and professional development opportunities. Most offer student membership discounts. Follow the link to search for professional associations related to your course.