Medicine and surgery
What can I do with my course in medicine and surgery?
---
Careers in medicine and surgery
As a medical practitioner you diagnose physical and mental illnesses, disorders and injuries, and prescribe medications and treatment to promote or restore good health. You may perform the following tasks:
Examine the patient to determine the nature of the disorder or illness, and record the patient's medical information
Order, perform and analyse laboratory tests, X-rays and other diagnostic images and procedures
Aid in the prevention of diseases and disorders by advising patients on diet, exercise, hygiene and general health
Prescribe and administer medication and immunise patients to prevent infectious or contagious diseases
Refer patients to other medical specialists and exchange relevant medical details.
You must undertake one year of full-time employment (internship) at a recognised teaching hospital to be able to gain full registration as a medical practitioner with the Medical Board. Jobs are highly competitive so you should look for opportunities to broaden your employability skills whilst you are studying (e.g. volunteering, extra-curricular activities, research projects, relevant employment).
Entry to the various specialisations requires you to undertake postgraduate study, gain experience in approved hospitals and the pass examinations leading to membership of the appropriate professional college.
Specialisations include general practice, surgery, pathology, emergency medicine, obstetrics and gynaecology, paediatrics, anaesthetics, geriatric medicine, radiology, occupational and rehabilitation medicine and more, and to work in hospitals, private practice and medical research.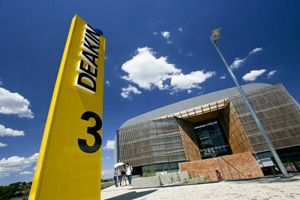 ---
Skills and attributes
You will need to demonstrate the following skills and attributes to gain employment in medicine and surgery:
Initiative
Empathy and respect
A strong client focus
An ability to handle pressure and work long hours when needed
Innovation and problem solving skills
A high degree of motivation and self-discipline
High level communication and interpersonal skills
An ability to work independently and collaborate with other health professionals when required
A commitment to evidence-based practice and ongoing professional development
Strong analytical skills
Related roles include:
Chiropractor
Dentist
Forensic scientist
Hospital administrator
Life scientist
Medical scientist
Osteopath
Physiotherapist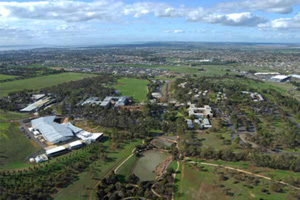 ---
Salary and job outlook
You can learn more about graduate salaries and graduates job outcomes for medicine and surgery graduates at Graduate Careers Australia.
Look at industry trends and employment prospects by visiting Australian Government Job Outlook.
Professional associations are an invaluable connection to industry information, networking and professional development opportunities. Most offer student membership discounts. Follow the link to search for professional associations related to your course.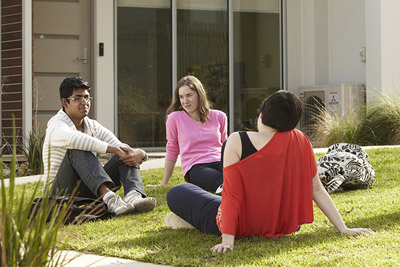 Page custodian: Division of Student Life Last updated: