Optometry
What can I do with my course in optometry?
---
Careers in optometry
As an optometrist you specialise in the detection, treatment and management of eye and vision disorders and health problems related to the eyes. You may perform the following tasks:
Diagnose eye disorders and diseases (e.g. cataract and glaucoma)
Pick up health disorders involving the eyes (e.g. diabetes and thyroid problems)
Examine eyes for vision disorders
Prescribe, fit and supply glasses and contact lenses
Analyse and treat eye coordination and focusing disorders
Prescribe other specialised optical aids
Contribute to the care of the partially sighted
Prescribe drugs to treat a range of common eye conditions (qualification required)
There is also scope to work in the entertainment industry developing visual simulators or in government sectors, particularly in defence technology or developing health and occupational policies regarding vision. You can also work in research, teaching, para-medical practice and work within vision-related organisations (e.g. Vision Australia). Some related fields may require further study.
You need to register with the Optometry Board of Australia (part of the Australian Health Practitioner Regulation Agency (AHPRA)), the Optometrists and Dispensing Opticians Board, New Zealand (ODOB) and the Australian Dispensing Opticians Association (ADOA) before you are legally allowed to practice. Once registered to practise optometry in Australia, you can also register as a Medicare service provider, enabling clients to seek rebates for services received.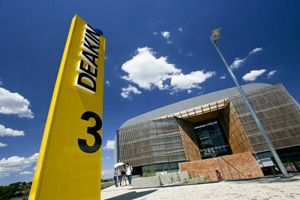 ---
Skills and attributes
You will need to demonstrate the following skills and attributes to gain employment in optometry:
Empathy and a strong client focus
An ability to relate to clients of all ages
Innovation and problem solving skills
A high degree of motivation and self-discipline
High level communication and interpersonal skills
An ability to work independently and collaborate with other health professionals when required
A commitment to evidence-based practice and ongoing professional development
Business management skills (if you are planning to manage or own a practice)
Related roles include:
Orthoptist
Prosthodontists
Respiratory Therapists
Orthodontists
Physician Assistants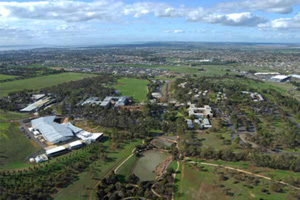 ---
Salary and job outlook
You can learn more about graduate salaries and graduates job outcomes for optometry graduates at Graduate Careers Australia.
Look at industry trends and employment prospects by visiting Australian Government Job Outlook.
Professional associations are an invaluable connection to industry information, networking and professional development opportunities. Most offer student membership discounts. Follow the link to search for professional associations related to your course.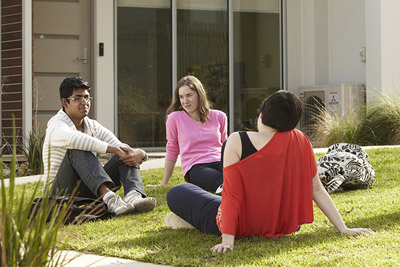 Page custodian: Division of Student Life Last updated: