Psychology
What can I do with my course in psychology?
---
Careers in psychology
As a psychologist you study people's behaviour, their mental processes and the factors which lead people to differ in the way they think and behave. Specialists within the field of psychology include:
Clinical neuropsychologists specialise in the assessment and diagnosis of brain impairment and how this affects thinking skills, emotions, behaviour and personality.
Clinical psychologists are trained in the assessment, diagnosis, and treatment of mental illness and psychological problems.
Community psychologists are mostly concerned with preventing or reducing human problems through working with the local community in creating social change.
Counselling psychologists deal with people trying to cope with everyday stresses, emotional and social problems.
Educational and developmental psychologists provide intervention, assessment and counselling in relation to the management of an individual's developmental and educational progress throughout life.
Forensic psychologists apply psychological knowledge, to the understanding and functioning of the legal and criminal justice system.
Organisational psychologists provide specialist advice in areas such as recruitment and selection, learning and development, leadership and talent management, coaching mentoring and career development, change management, employee research, employee management and staff health and wellbeing.
Sports psychologists provide psychological assistance to people involved in sport and exercise at all levels who are seeking to improve their achievement, enjoyment or social interaction.
Training and registration
You need to meet specific accreditation requirements to become a registered Psychologist. Refer to the study pathway options for becoming a psychologist on the Australian Psychological Society's website. Alternatively, you may want to consider other careers with an undergraduate psychology degree.
Find out where a degree in psychology can take you.
---
Skills and attributes
You will need to demonstrate the following skills and attributes to gain employment in psychology:
Empathy and a strong client focus
Research skills
Analytical and problem solving skills
A high degree of motivation and self-discipline
High level communication and interpersonal skills
An ability to work independently and collaborate with other health professionals when required
A commitment to evidence-based practice and ongoing professional development
Related roles include:
Employment consultant
Market researcher
Mental health worker
Parole officer
Child protection officer
Community development officer
Rehabilitation counsellor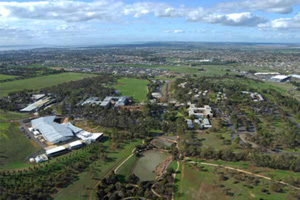 ---
Salary and job outlook
You can learn more about graduate salaries and graduates job outcomes for psychology graduates at Graduate Careers Australia.
Look at industry trends and employment prospects by visiting Australian Government Job Outlook.
Professional associations are an invaluable connection to industry information, networking and professional development opportunities. Most offer student membership discounts. Follow the link to search for professional associations related to your course.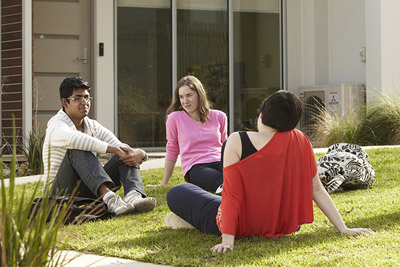 Page custodian: Division of Student Life Last updated: