Sport Management
What can I do with my course in sport management?
---
Careers in sport management
Depending on the type of organisation, you will be the sole manager or member of a management team providing leadership for the achievement of policy objectives, increased profit, or market dominance.
As a Manager in the sports sector, you will provide generic management services such as:
assessing the performance of the organisation and its activities
providing overall direction and management of the organisation's utilisation of resources, including personnel, technology and physical assets such as buildings
representing the organisation in negotiations, and at meetings, conventions and seminars
liaising with other organisations
selecting or approving the selection of staff
managing the organisation's budget and authorising funds to implement policies and programs
You may also manage and coordinate:
the delivery of sport and recreation programs, services and initiatives to address equity, social justice and community issues,
assist in the administration of grant programs and the gathering of information to increase the understanding of community sport and recreational issues,
manage the finances of approved programs and projects,
give out information and materials from sporting bodies, schedule competitions, arrange and allocate venues, and/or oversee the maintenance of sports grounds, courts and venues.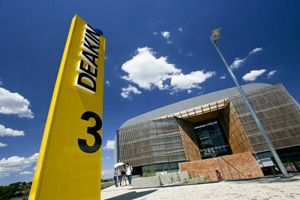 ---
You will need to demonstrate the following skills and attributes to gain employment in sport management:
Planning and organisational
Problem-solving and negotiation
Communication
Interpersonal
Change Management
Observational skills, including attention to detail and accuracy
Related roles include:
Sports administrator
Management consultant
Records manager
Professional association official
Company secretary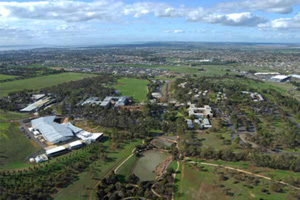 ---
Salary and job outlook
You can learn more about graduate salaries and graduates job outcomes for sport management at Graduate Careers Australia.
You can look at industry trends and employment prospects by visiting Australian Government Job Outlook.
Professional associations are an invaluable connection to industry information, networking and professional development opportunities. Most offer student membership discounts. Follow the link to search for professional associations related to your course.