Supply Chain Management
What can I do with my course in supply chain management?
---
Careers in supply chain management
Effective and efficient supply chain management has become critical as businesses face global competition. Supply chain management is about managing the flow of materials, information and finances as they move from supplier to manufacturer to retailer to end-consumer. You will be dealing with the purchase of raw materials, the process of manufacturing the goods, the storage of the goods, and the delivery of the goods to end consumers. You must develop an understanding of how to create lean systems and organisational agility to solve strategic and operational issues using a range of practical problem solving tools.
This course provides you with an understanding of the concept of supply chain management and the relationships of various supply chain activities. It also provides an advantage for you if you are looking to advance your career in the supply chain or logistics field offered in a wide range of industries in domestic and international markets.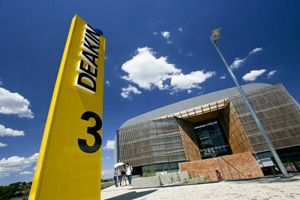 ---
You will need to demonstrate the following skills and attributes to gain employment in supply chain management:
Well-developed written and communication skills
Interpersonal
Problem solving
Analytical
Organisational skills
Time management skills
Related roles include:
Supply and procurement manager
Inventory manager
Distribution manager
Import/export goods manager
Transportation manager
eBusiness or electronic trading manager
Business and strategy manager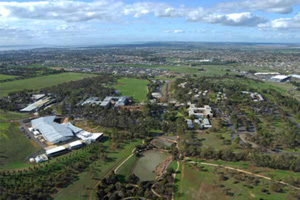 ---
Salary and job outlook
You can learn more about graduate salaries and graduates job outcomes for supply chain management at Graduate Careers Australia.
You can look at industry trends and employment prospects by visiting Australian Government Job Outlook.
Professional associations are an invaluable connection to industry information, networking and professional development opportunities. Most offer student membership discounts. Follow the link to search for professional associations related to your course.