Visual Arts
What can I do with my course in Visual Arts?
---
Careers in Visual Arts
You can look for creative roles related to your artistic specialisation in areas such as illustrating, designing or in video, advertising or film production. You may pursue or a broader role with the arts or cultural community.
Your design skills will also be sought after within marketing or media and communications in commercial enterprises, entertainment, government and other service industries. You could work on creative designs for websites, packaging, reading material, company branding, video games, advertising, exhibitions and displays.
Being entrepreneurial is important as you may be self-employed or work freelance. You may find opportunities by making speculative approaches or by answering calls for submissions.
Combining your art specialisation with teaching studies can qualify you to teach visual arts in schools and other educational settings.
You need to get as much experience as possible before graduating to build your network contacts and portfolio. Showcasing your work through festivals, exhibitions and award programs may help to launch your career.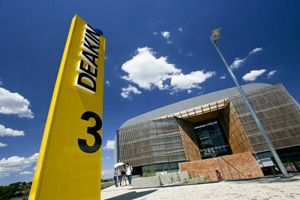 ---
Skills and attributes
You will need to demonstrate the following skills and attributes to gain employment as a Visual Artist:
creative flair, and a strong visual sense
technical expertise
ability to present and explain ideas to clients and colleagues
good time management
a strong work ethic
accuracy and attention to detail
Related roles include:
Graphic designer
Artist
Advertising art director
Animator
Web designer
Multimedia designer
Games graphic designer
Packaging designer
Illustrator
Desktop publisher
Some related roles may require further study or experience. Descriptions of occupations, industry career profile, salary and other employment information can be obtained from the My future website.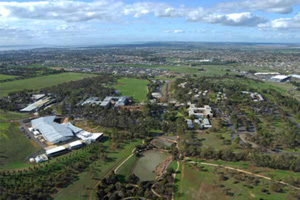 ---
Salary and job outlook
You can learn more about graduate salaries and graduates job outcomes for environmental health graduates at Graduate Careers Australia.
Look at industry trends and employment prospects by visiting Australian Government Job Outlook.
Professional associations are an invaluable connection to industry information, networking and professional development opportunities. Most offer student membership discounts. Follow the link to search for professional associations related to your course.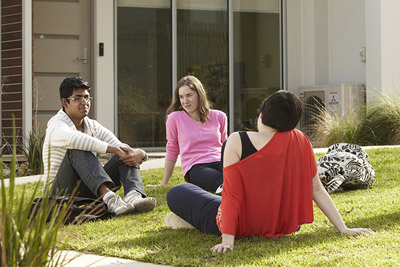 Page custodian: Division of Student Life Last updated: