TAFE - qualifications leading to degrees
Deakin recognises TAFE study as entry criteria for many Deakin courses.

If you undertake an eligible TAFE course in a field similar to the Deakin course of your choice, you may be able to gain Credit for Prior Learning towards your Deakin degree. This will reduce the number of units you need to complete to obtain your degree and you will also benefit from having not one but two qualifications - one from TAFE and the other from Deakin.
In particular, Deakin has partnerships with Box Hill Institute, The Gordon in Geelong and South West Institute of TAFE in Warrnambool as well as pathways agreements with other TAFEs in Victoria and interstate.

All applications for undergraduate courses are made through the Victorian Tertiary Admissions Centre (VTAC) unless otherwise stated in the admission guidelines. You can submit an application for Credit for Prior Learning (CPL) during or after the degree application process.
Our Pathways to Deakin 2013 guide contains:

a few examples of student pathways through TAFE to Deakin
a table giving examples of TAFE qualifications and Deakin courses with an indication of how many credit points may be available.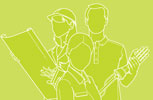 Pathways to Deakin 2013 guide

PDF
1.7 MB