Facilities management*
Facilities management centres on the management of existing facilities and the strategic alignment of an organisation's physical infrastructure to its core business goals, adding value through enhancing workforce productivity, high quality service delivery, operational efficiency and sustainable practices.
* There will be no intake into this course in 2014.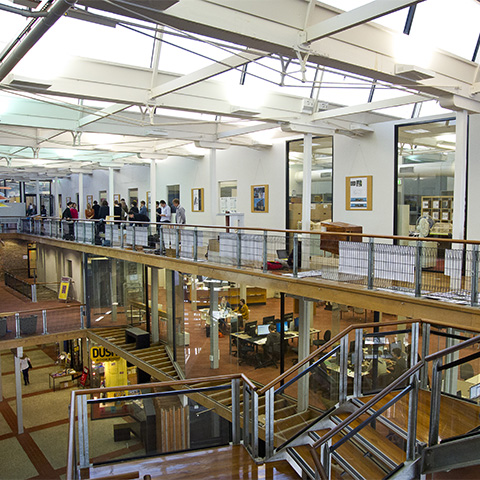 Why study facilities management at Deakin?
Flexibility
The Master of Facilities Management is provided in off-campus mode, providing you with greater flexibility to fit your studies in with workplace and personal commitments. Also, the course has been designed so you have the opportunity to exit with a Graduate Certificate of Facilities Management or a Graduate Diploma of Facilities Management. (Please note: these are exit options only.)
Up-skill, enhance or broaden your qualifications
If you have a related undergraduate degree or significant professional experience in facilities management and are looking to up-skill, enhance or broaden your qualifications, this could be the course for you. It could also be what you are looking for if you are thinking of changing to a career in facilities management and have successfully completed an undergraduate degree in another discipline.
Develop technical skills and knowledge
Deakin's Master of Facilities Management provides the skills, knowledge and interdisciplinary understanding required for facilities management in today's environment.
Career opportunities
Deakin's Master of Facilities Management will equip you to be able to work across traditional professional boundaries, from property investment and development through to space management and workplace logistics. You can expect to find employment as a facilities manager or seek related roles as a strategic analyst, planner or event manager.