Bachelor of Science
Science at Deakin is not just about laboratory work, but prepares you for a range of real-life settings in which today's science graduates work.

New in 2016! From Trimester 1 2016, the Bachelor of Science will be offered at Deakin's Warrnambool Campus!
What major sequences can I study?
Animal Biology
This major sequence provides an introduction to different aspects of animal biology including animal structure and function, evolution and evolutionary biology.
Cell Biology
This major sequence provides an introduction to the molecular and biochemical basis of cells, including their physiological properties, development, function and interaction with their environment. Students will also learn about the molecular basis of disease.
Plant Biology
This major sequence is ideally suited to those interested in botany and includes studies in plant morphology, identification, reproduction and evolution, as well as vegetation management and biogeography.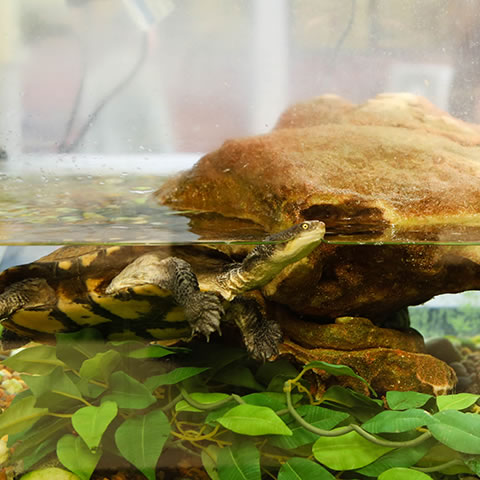 Human Biology
This major sequence enables you to discover how the body works and why it works that way through studies covering a broad range of areas relevant to human biology, including physiology and genetics, and their relationship to human disease.
Chemistry
This major sequence provides an introduction to the synthesis, separation, detection and measurement of chemical substances, their properties and reactions.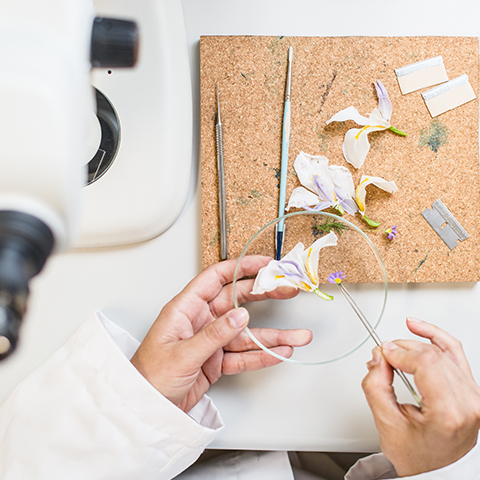 Freshwater Biology
Freshwater biology is the study of freshwater ecosystems and the relationship between freshwater organisms and their physical and chemical environment. Focused on understanding and managing rivers, lakes and wetlands, you will develop the knowledge and skills to manage freshwater ecosystems and resources, whilst participating in fieldwork opportunities and industry placements.
Fisheries and Aquaculture
This major sequence provides a global perspective where you gain comprehensive training in fisheries resource management, aquaculture management, and fisheries biology. The focus is on environmental sustainability, particularly renewable resource exploration and culture of marine and freshwater species.
Chemistry and Material Science
This major sequence provides students with an initial grounding in chemistry and builds towards specialised skills in materials chemistry (which involves the study and design of new materials) and electrochemistry (which deals with the interaction between electrical energy and chemical change).
Environmental Science
This major sequence focuses on the technical aspects of environmental science, and aims to provide a balance between environmental studies on the geosphere, hydrosphere, atmosphere and biosphere.
Mathematical Modelling
Studies in mathematics provides you with a strong critical knowledge base and develops powers of analysis, logical thinking and problem solving, as well as a high level of numerical ability.
Natural History
Natural history involves the study of plants and animals in their natural environment, and leans more towards observational than experimental study methods. This major sequence emphasises the biological aspects of natural history, and includes studies in zoology, botany and palaeontology.
Why study a Bachelor of Science at Deakin?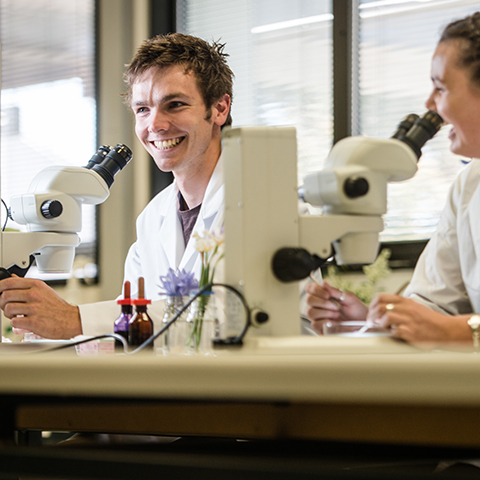 Broad program with endless possibilities
Deakin's Bachelor of Science allows you to start with a broad based program in your first year, allowing you to experience the various areas science has to offer so that as you progress through the course you really know the area of study that you wish to specialise in further developing your interests and career aspirations.
Highly sought-after skill set
Science at Deakin is not just about laboratory work, but prepares you for a range of real-life settings in which today's science graduates work. Our science courses provide you with a range of skills that are highly sought-after by employers including specialist knowledge, practical skills, the ability to think critically and solve problems, and learn independently whilst also being an effective team member. You will also enjoy the advantages of small class sizes and personal contact with research-active staff.
Want to study overseas as part of your degree?
Maybe you should apply for the Global Science and Technology Program. The program enables students to achieve their dreams of a truly global education and includes a $3000 scholarship. Visit the Global Science and Technology Program website to find out more about the program, how it works and where our students are studying overseas. You will also find information about how to apply for this amazing opportunity.
Work-Integrated Learning
Our Work-Integrated Learning (WIL) Program allows you to incorporate a full or part-time industry placement as part of your degree, enabling you to develop the skills employers highly value. It also prepares you for real-life settings in which today's science graduates work. WIL placements are designed as elective units and are credited towards your degree. Some placements also come with an industry‑funded scholarship.
Honours study
Honours is an optional specialised year of study that allows you to draw together the theory and practical skills gained in previous undergraduate studies. It is offered in all the Deakin science degrees and gives you the opportunity to refine your analytical and research skills while expanding employment and study options. You will develop an in-depth knowledge of your particular discipline through research, additional coursework and training in research techniques.
Research
Our teaching and research staff are experts in their respective fields, with broad international links and experiences. Much of Deakin's research in science is conducted in partnership with government departments, industry and leading international scientists, and is funded by nationally and internationally competitive granting agencies.
Career Opportunities
As a graduate of a Deakin science course you may find career opportunities in an exciting range of areas including the general health and medical industry, pharmaceuticals, food and agriculture, forensics, government and research.
Page custodian: Faculty of Science, Engineering & Built Environment Last updated: