Business analytics
Every business organisation wants to gain a competitive advantage by unlocking the hidden insights in their data, and this means that graduates with business analytics skills are in high demand across the globe.
Business analytics is offered as a major in Deakin's Bachelor of Commerce and at postgraduate level, Deakin's Master of Business Analytics is a leader in the industry.
---
What can you study?
Deakin University has now introduced a comprehensive academic program in business analytics, to foster these skills with the next generation of students.

The program focuses on business analytics rather than just data analytics, and is the only program that covers the full spectrum of skills needed to work as a business analytics professional.
At an undergraduate level, Business Analytics is studied through Deakin's Bachelor of Commerce - an internationally recognised and EPAS accredited business degree. Deakin is the only Australian university with an EPAS accredited Bachelor of Commerce.
At a postgraduate level you can complete a Masters degree or Graduate Diploma in Business Analytics or include a business analytics specialisation within the Master of Business Administration, Master of Commerce or Master of Information Systems. You can also study single units to build niche skills.
The course will introduce you to a range of internationally recognised business intelligence and analytics tools and has a very strong practice focus. You will also have access to analytics certification programs by market leaders IBM, SAS and Microsoft.
---
Opportunities
The Deakin Business Analytics program aims to develop a broad set of skills spanning business analysis, information management, data analysis, data mining, business intelligence and decision modelling.
'The Institute of Analytics Professionals of Australia (IAPA) Skills and Salary Survey 2014 revealed data scientists working in social media earned an average of $190,000 a year.' *
Graduates with this broad set of skills are highly sought after internationally across every industry sector. Typical graduate roles include:
| | |
| --- | --- |
| Business analytics consultants | Data analysts |
| Business intelligence consultants | Information analysts |
Why study at Deakin?
Leading Australia with international recognition
Deakin's Bachelor of Commerce is internationally recognised and EPAS accredited by the European Foundation for Management Development (EFMD). EPAS is an international quality benchmark for business programs worldwide. Deakin is the only Australian university with EPAS accreditation for its Bachelor of Commerce.
Industry relevant
Deakin's business analytics program has been developed in partnership with the biggest names in business analytics.
A significant component of the course is delivered by business analytics professionals in the form of practice modules, with partnerships including IBM, Microsoft, SAS, Accenture, Altis Consulting, Deloitte, Ernst & Young, PBT Group and PwC.
Work Integrated Learning
The Faculty of Business and Law's Work Integrated Learning program gives you the opportunity to enhance your job prospects with real world experience, while gaining credit towards your degree.
Work Integrated Learning covers business internships, community-based volunteering, work-based learning, team-based learning and industry-based learning opportunities. Find out more.
Our courses are flexible
You can study when, where and how you like, and tailor your study around your work and lifestyle commitments. Deakin's trimester system offers three study periods each year, enabling you to commence your course at different times of the year. It also enables you to speed up or slow down your study while still completing your course within the normal time frames.
Undergraduate and Postgraduate information booklets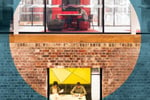 2016 Undergraduate Course Guide
PDF
(PDF, 3.7 MB)
PDF
(PDF, 3.7 MB)
2016 Postgraduate Course Guide
PDF
(PDF, 3.2 MB)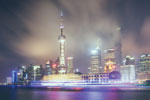 Postgraduate Business and Law
PDF
(PDF, 1.7 MB)
*News.com.au, Data scientists that combine maths and marketing know-how are earning $200,000 pay packets. Available from <http://www.news.com.au/finance/work/data-scientists-that-combine-maths-and-marketing-know-how-are-earning-200000-pay-packets/story-fnkgbb3b-1227483323531>[24 August 2015]
Page custodian: Faculty of Business & Law Last updated: