MBA
The Deakin MBA is one of the most highly regarded MBA programs on offer. Renowned for its experiential learning opportunities, the 5-Star program will increase your business knowledge and equip you with the latest ideas and trends in areas of leadership, marketing and management.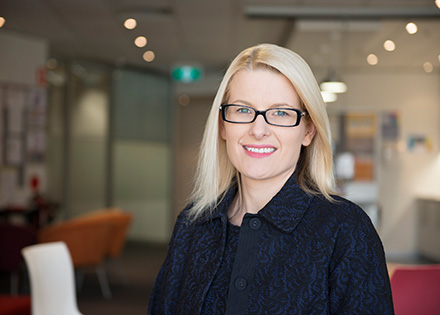 Haseda Fazlic
Master of Business Administration 2014
Read Haseda's story.
---
Our courses are flexible
We recognise that in order to be successful, you need choice in specialisation areas, and flexible course delivery. You can study when, where and how you like, and tailor your study around your work and lifestyle commitments. The Deakin MBA allows you to commence at the start of Trimester 1, Trimester 2 and Trimester 3. It also enables you to speed up or slow down your study while still completing your course within the normal time frames.
---
Practical learning and real experience
The Deakin MBA provides a wide range of study options and offers more than 20 specialisations. Deakin offers experiential units, study tours, business practicums and intensive residentials where you can complete a unit in five intensive days. These initiatives provide you with unrivalled opportunities for self-fulfilment, development and for many, prove life changing.
You will also develop transferable skills highly valued in today's ever-changing workplace such as independence, initiative, high order communication and problem solving skills, leadership, and the ability to work as part of a team.
More information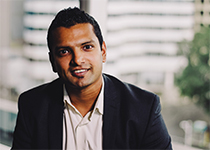 George Jose
Master of Business Administration 2013
Read George's story.
---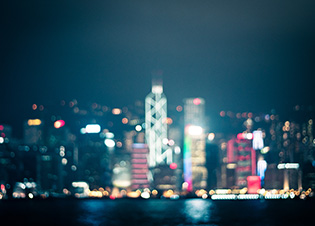 Global Leaders Scholarships
Available now! For international students applying to study a Deakin MBA.
We're ranked 8th in the world for online MBAs
The Deakin MBA has performed strongly in CEO magazine's recently announced 2015 MBA Rankings. Awarded a Tier One rating for its top 10 position in Australian MBAs, the Deakin MBA is also ranked 8th in the world for online delivery.
The CEO magazine rankings are based on key performance indicators considered to be of interest and value to potential students. These include international diversity, class sizes, student work experience and faculty qualifications.
Connect with MBA alumni
Deakin MBA Connect allows you to re-connect with old classmates as well as utilise the trusted Deakin MBA environment to expand your professional network. Connect here.
Why study at Deakin?
International accreditation
The Deakin MBA is internationally recognised and EPAS accredited by the European Foundation for Management Development (EFMD). EPAS is an international quality benchmark for business programs worldwide. The Deakin MBA is one of only three accredited programs in Australia.

GMAA 5-Star rating
The Deakin MBA is currently rated 5-Star for standard and value, by the Graduate Management Association of Australia. The GMAA rating is seen as a rigorous and independent assessment of business schools across Australia.
QS 5-Star rating
The Deakin MBA holds a prestigious QS 5-Star Rating for program strength - delivering an 'attractive and recognised program with a very high graduate employability rate'. Deakin Graduate School of Business, which delivers the MBA, achieved a maximum QS 5-Star Rating for Facilities, Internationalisation and Diversity, Teaching and Student Quality and the Engagement and Program Strength for its MBA.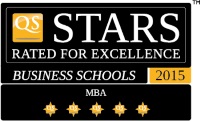 ---
Audacious Leadership
Audacious Leadership is an adventure-based unit in leadership that will challenge your habits of perception and reaction, allowing you to gain insight into your own leadership, its strengths to be built on, and its weaknesses to be made sound.
'And I thought I'd signed up for a fun sailing trip! My real adventure was to journey into self discovery and in particular my leadership and behaviour styles under stress. A superb unit which became far more rewarding in the months that followed its completion.'
Paul Allen, January 2011
---
Page custodian: Faculty of Business & Law Last updated: