Information systems
Digital information has revolutionised the way we do business. Its capture, strategic use and associated technology in the business environment, is the discipline of information systems. Having an understanding of the relationship between IT and business means IS professionals are highly sought after.
What is information systems?
Despite popular assumption, a degree in information systems doesn't require you to build intricate software programs; you just need a passion for new technology and business.
As a graduate, you will get the opportunity to work in a variety of different fields, and implement cutting edge technologies to solve business problems. Information systems is the lynchpin of modern business and is growing at a rapid rate. This means, IS graduates are in high demand and can begin their careers with handsome salaries.
---
Undergraduate study
Deakin's Bachelor of Information Systems (BIS) produces job-ready IS professionals. The course provides a broad understanding of IS, work-integrated learning, and an industry on campus program to facilitate formal engagement between students and employers, ensuring a great start to your career.
You can also upsize your career options, by combining IS with a degree in Arts, Commerce, Health Sciences, Law, Science, IT or languages.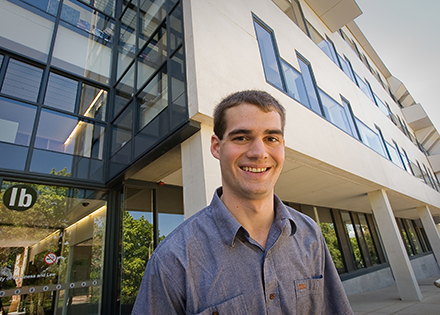 Tim Cooke
Bachelor of Business Information Systems/
Bachelor of Information Technology 2012
Read Tim's story.
---
Career opportunities for graduates
Information Systems is the lifeblood of the modern business world. In fact, IS professionals are in demand around the world, with one of the highest starting graduate salaries in Australia. It represents the greatest wave of opportunity with the explosion of information and technology in our lives.
Career opportunities for Information Systems graduates include but are not limited to:
International accreditation
Information systems is available as a major in the Bachelor of Commerce (BCom) and a specialisation in the Deakin MBA. Deakin's BCom and MBA are internationally recognised and EPAS accredited by the European Foundation for Management Development (EFMD). EPAS is an international quality benchmark for business programs worldwide. Deakin is the only Australian university with EPAS accreditation for its Bachelor of Commerce, and one of only three Australian universities with an EPAS accredited MBA.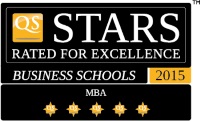 Our courses are flexible
You can study when, where and how you like, and tailor your study around your work and lifestyle commitments. Deakin's trimester system offers three study periods each year, enabling you to commence your course at different times of the year. It also enables you to speed up or slow down your study while still completing your course within the normal time frames.
Industry recognition
Our IS programs have been developed in collaboration with major employer groups, with a strong focus on industry needs, relevant theoretical and practical knowledge, and skills that enhance employability. Most of our IS degrees are accredited by the Australian Computer Society (ACS) and offer you international and national recognition.
Work integrated learning is a core component of our IS courses. An 'Industry on Campus' program puts students in touch with prospective employers. Our program aims to ensure students have every opportunity to work with IS graduates and professionals every trimester - giving them a head start in their career
---
---
Why study at Deakin?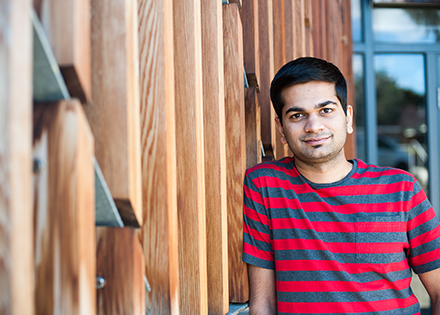 Dushyant Sattiraju
Master of Information Systems 2013
Read Dushyant's story
Postgraduate study
At postgraduate level, Deakin's Master of Information Systems offers you high quality, interdisciplinary education across the breadth of information systems (IS). The course integrates the use of technology within a broader policy and strategic framework, equipping you for higher level policy and management opportunities, beyond the constraints of narrow technical boundaries. Interdisciplinary specialisations open up opportunities in one of the most important areas of demand in the professional labour market worldwide.
The Master of Information Systems offers career opportunities to students desiring IS knowledge, and to those who want to combine IS skills and knowledge with other disciplines, such as marketing, commercial law and international business. A graduate diploma and graduate certificate offer pathways into the master's.
An Information Systems Management specialisation is available in the Deakin MBA.
Complete a unit in one week
As a student, you have the opportunity to participate in intensive units. A recent study tour saw Melbourne students travel to Warrnambool for an 8 day program to explore the opportunities that connectivity can bring to a regional centre such as Warrnambool. The program focused on a study conducted by Deakin over 10 years ago and aimed to compare and build on the findings of that study 10 years down the track. The program included classroom activities, industry visits, geocaching and social activities, culminating in a team presentation.
business analyst
information officer
information security compliance and risk specialist
information systems engineer
information systems auditor
IT consultant
project manager
security analyst
security consultant
systems analyst
Page custodian: Faculty of Business & Law Last updated: