Economics
Economics is the study of production, distribution and consumption for all areas of business and finance and is a social science, where theories are developed and tested, which use evidence to argue for and against explanations, such as a court of law.
Economics helps students to develop logical thought in problem solving, observation and presenting ideas in compelling writing and public speeches.
Majors that emphasize quantitative skills, tend to have graduates with the highest lifetime earnings. Economics, finance and operations and logistics are within the top percentile.
Economics is offered as a major in Deakin's Bachelor of Commerce and combined courses with Commerce.
Rashad Hasanov
Doctor of Philosophy in Economics
'I have represented Deakin at different local and international conferences, recently won the 3 Minutes Thesis Competition at the Faculty of Business and Law, worked as a part-time economist with the Department of Treasury and Finance and after submitting my thesis, recently moved into a full-time position with the Revenue Group.'
---
What can you study?
Economics is relevant to the study for a whole range of other disciplines such a business, finance, international markets and trade, health, transport, democracy, the environment, as well as social equity and well-being. An understanding of economics provides the theoretical foundation for all areas of business and finance.
An economics major in the Bachelor of Commerce will enhance all aspects of your business studies, helping you to understand why economics is so vital to our society. Economics is a social science because it is all based on human behaviour.
---
Opportunities
An economics major sequence provides the background for careers in the private or public sector in many roles and through such employers as:
| Organisation | Field | Broad Role |
| --- | --- | --- |
| Commonwealth Government Treasury | Public Policy / Fiscal Policy | Analysing data, trends, issues and policy advice |
| European Central Bank | Monetary Policy / Strategy Division | Analysis, Policy input |
| Australian Securities Exchange (ASX) | Stock Exchange | Analysis of trends, Financial modelling, Research |
| The International Monetary Fund (IMF) | Monetary Policy | Analysis, Econometrics, Forecasting, Modelling, Policy advice, Quantitative analytics, Research |
| BBC Action Media | International Journalism | Donor proposals, International relations, International strategy |
| The Macquarie Group | Financial Markets | Advice, Analysis, Forecasting, Research, Statistical modelling |
| Goldman Sachs | Investment Banking | Data analysis, Determining market returns, Modelling, Quantitative analysis, Risk assessment, Trend analysis |
| Louis Berger | Environment | Analysis, Environmental impact analysis, Modelling, Policy advice, Research, Statistical research |
| European Chemicals Agency (ECHA) | Social Welfare / Environmental Impact | Analysis, Policy advice, Research, Risk analysis, Strategic planning |
| The Canterbury Development Corporation (CDC) | Property / Architecture | Analysis, Data management, Modelling, Research |
Why study at Deakin?
International recognition
Deakin's Bachelor of Commerce is internationally recognised and EPAS accredited by the European Foundation for Management Development (EFMD). EPAS is an international quality benchmark for business programs worldwide. Deakin is the only Australian university with EPAS accreditation for its Bachelor of Commerce.
Professional accreditation
Graduates are eligible for membership of the Economics Society of Australia.
Professional recognition by the Australasian Institute of Banking and Finance is also available.
Study abroad
Gain a competitive edge with an international study experience, and earn credit towards your degree.
The Faculty of Business and Law offers a number of unique study tours throughout the year to destinations such as India, Chile, USA, China and Europe. Or consider one of the many study abroad opportunities offered by Deakin. Find out more.
Gain experience while you study
Work experience can make all the difference when you graduate and are applying for jobs. You can gain work experience and credit towards your degree with Work Integrated Learning (WIL). The Faculty of Business and Law offers several flexible WIL programs suitable for most students in all disciplines and levels including those from other faculties and universities. These include business internships, community-based volunteering, work-based learning, team-based learning and industry-based learning. Read more.
---
Undergraduate and Postgraduate information booklets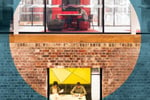 Undergraduate Course Guide
PDF
(PDF, 6.6 MB)
PDF
(PDF, 4.5 MB)
Postgraduate Course Guide
PDF
(PDF, 3.0 MB)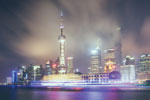 Postgraduate Business and Law
PDF
(PDF, 1.7 MB)
Page custodian: Faculty of Business & Law Last updated: