Doctor of Business Administration
Designed for highly-experienced business executives, Deakin's Doctor of Business Administration (DBA) is a progressive and collaborative program, that aims to produce original research in business and professional practice.
---
Tim Mactaggart
Doctor of Business Administration 2013
Read Tim's story.
Why study a DBA?
When you undertake a Deakin DBA you will be partnered with an academic supervisor, and through workshops, seminars and individual consultation, you will develop critical thinking and the ability to apply theoretical understanding and research results to business problems.
Through studying the DBA you will:
Extend your knowledge and experience
Make a meaningful contribution to research and business practice in your area
Develop specialist, recognised expertise
Influence your standing in the business and professional community internationally
---
More information
Why study at Deakin?
Leading Australia with international recognition
Deakin's Bachelor of Commerce and MBA are internationally recognised and EPAS accredited by the European Foundation for Management Development (EFMD). EPAS is an international quality benchmark for business programs worldwide. Deakin is the only Australian university with EPAS accreditation for its Bachelor of Commerce, and one of only three Australian universities with an EPAS accredited MBA.
QS 5-Star rating
The Deakin MBA holds a prestigious QS 5-Star Rating for program strength - delivering an 'attractive and recongised program with a very high graduate employability rate'. Deakin Graduate School of Business, which delivers the MBA, achieved a maximum QS 5-Star Rating for Facilities, Internationalisation and Diversity, Teaching and Student Quality and the Engagement and Program Strength for its MBA.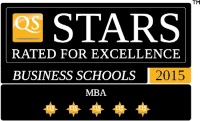 GMAA 5-Star rating
The Deakin MBA is currently rated 5-Star for standard and value, by the Graduate Management Association of Australia. The GMAA rating is seen as a rigorous and independent assessment of business schools across Australia.

Page custodian: Faculty of Business & Law Last updated: