Engineering science - medical technology
Engineering science brings together studies in engineering, physiology, exercise and sport science with a focus on human performance. The Medical Technology specialisation provides you with the expertise needed to design and develop medical and physiological instrumentation, prosthetics and other health care devices.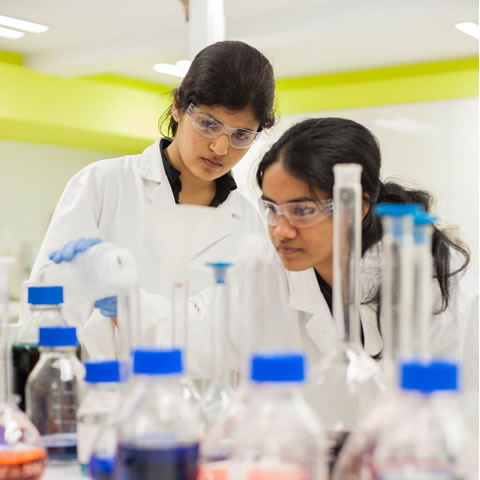 Why study medical technology at Deakin?
Create the solution
The Bachelor of Engineering Science – Medical Technology is designed to develop technology-focused scientists capable of creating engineering solutions to medical-related problems. It is designed for technically-minded students who are not interested in traditional engineering programs.
Growing opportunities
The medical device and diagnostics industry is the focus of this specialisation. This industry is expected to advance rapidly into new fields of science and engineering, facilitating new innovations in biomedical and health care systems and technologies.
Work-Integrated Learning
You will have the opportunity to take part in industry-based learning, internships and a final-year project to help you gain workplace experience and develop valuable networks.
CADET
Our forthcoming Centre for Advanced Design in Engineering Training (CADET) will provide some of the best future-focussed engineering facilities in the university sector. It will house virtual and real prototyping facilities allowing creative design solutions to be moved almost seamlessly from imagination to reality and then to manufacture in a single journey. Be it new wind turbines, medical devices, sustainable infrastructure, alternative vehicles or robotic aids, CADET will provide the key elements to 'imagineer the ultimate solution'.
Global Science and Technology Program
The Global Science and Technology Program aims to recognise, reward and support high-achieving undergraduate students in the Faculty of Science, Engineering and Built Environment who would like to conduct part of their studies overseas to help them develop new skills and a broader world view.
Career opportunities
Graduates of this course can expect to gain employment in areas including medical research, medical instrumentation, prosthetics and in health organisations.