Games design and development
Games design and development provides you with the knowledge and skills to thrive in this dynamic and fast-growing field. You will be exposed to hands-on computer games design and development in a dynamic learning environment and have access to games studios where you can interact and develop team-based projects.
Why study at Deakin?
Flexible study options
Deakin's Bachelor of Games Design and Development can be studied on or off campus, providing you with the flexibility to study anywhere, at anytime and to fit your studies around your lifestyle, work and other commitments.
Interactive learning environments
Experiential learning and hands-on exposure to current and emerging technology is a key feature of Deakin's IT courses. You will also have access to top software in fully-equipped, specialised computer laboratories right from the beginning of your course.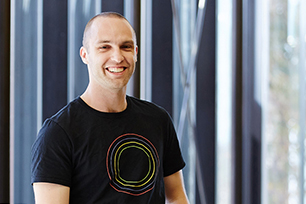 Justin Fenech
Bachelor of Games Design and Development
Melbourne Burwood Campus

Employed: EA Games
Read Justin's story
Enhance your skills
Enhance your hands-on ability to build computer games through developing an understanding and appreciation of concepts in software technology relevant to games, including game simulation and modelling, game programming and software engineering, mobile and networked gaming, multiplayer interaction, game design and production, and design of visual and audio content.
Adaptable and versatile graduates
Whilst acquiring specialised skills in the design and development of computer games, you will also develop a solid foundation in fundamental information technology skills. These skills are highly sought-after by employers as they enable you to be versatile and adapt to the changing needs of the workplace.
Industry-relevant skills
This course is based on the latest trends in gaming technology, informed by leading IT companies to ensure the course content is relevant to changing needs of today's contemporary workplaces and graduates acquire the skills that are highly sought-after by employers.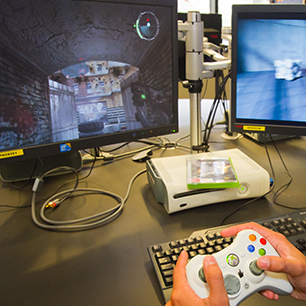 Want to study overseas as part of your degree?
Maybe you should apply for the Global Science and Technology Program. The program enables students to achieve their dreams of a truly global education and includes a $3000 scholarship. Visit the Global Science and Technology Program website to find out more about the program, how it works and where our students are studying overseas. You will also find information about how to apply for this amazing opportunity.
Work-Integrated Learning
The Work-Integrated Learning Program gives you the opportunity to put theory into practice by completing an internship or paid industry-based learning placement while gaining credit towards your degree. Many students take up industry placements with leading information technology companies to gain experience in the workplace and generate contacts in the industry.
Career opportunities
You will be qualified to work in a wide range of IT jobs, including game designer, game developer or game programmer, project manager, component integrator, multimedia system designer and developer or consultant.
Professional recognition
The Bachelor of Games Design and Development is professionally accredited with the Australian Computer Society (ACS), providing international recognition and graduate eligibility for membership of the ACS.
Related study areas
Page custodian: Faculty of Science, Engineering & Built Environment Last updated: