Human resource management
Deakin's HR courses are designed to meet industry needs, so that you graduate with the skills to succeed in an HR career. You can undertake an HR management major in Deakin's Bachelor of Commerce or at postgraduate level, study a Master of Human Resource Management.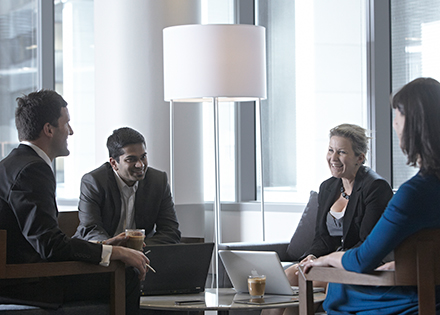 ---
Desleigh White
Master of Human Resource Management 2013
Read Desleigh's story.
Postgraduate
People management is one of the fastest growing fields of professional employment. Deakin offers the Master of Human Resource Management - a specialised course designed to provide a qualification for graduates in business, government and industry. In addition, the course aims to meet the needs of senior management whose duties require them to take on responsibilities in human resources development and management.
Professional accreditation
Deakin's Master of Human Resource Management and Graduate Diploma of Human Resource Management are accredited by the Australian Human Resources Institute (AHRI).

---
Undergraduate
Human resource management is offered as a major sequence in the Bachelor of Commerce. HR management covers recruitment, selection, training and development, workplace diversity, employee relations, performance and change management, and remuneration.

You will also gain invaluable counselling, mediation and negotiation skills. Whether you intend to become an HR professional or simply want to allow your expertise to complement other studies, the HR management major sequence will be a rewarding and valuable
area of study.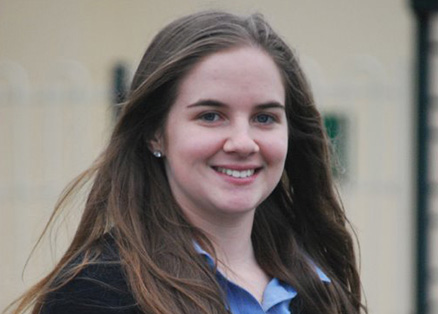 Stephanie Moloney
Bachelor of Commerce 2012
Read Stephanie's story.
Why study at Deakin?
Leading Australia with international recognition
At an undergraduate level, a HR management specialisation can be studied through the Bachelor of Commerce (BCom) and at a postgraduate level a HR management specialisation can be studied through the Deakin MBA. Both the Deakin MBA and BCom are internationally recognised and EPAS accredited by the European Foundation for Management Development (EFMD). EPAS is an international quality benchmark for business programs worldwide. Deakin is the only Australian university with EPAS accreditation for its Bachelor of Commerce.
Our courses are flexible
You can study when, where and how you like, and tailor your study around your work and lifestyle commitments. Deakin's trimester system offers three study periods each year, enabling you to commence your course at different times of the year. It also enables you to speed up or slow down your study while still completing your course within the normal time frames.
Career opportunities
Graduates may find employment working in training and development in a variety of areas such as an equal employment opportunity officer, or a human resources practitioner or officer in business, industry and government.
Opportunities also exist in recruitment firms, training and development, equal opportunity, human resources departments and management positions in all areas of business and government.
---
Work Integrated Learning
The Faculty of Business and Law's Work Integrated Learning program gives you the opportunity to enhance your job prospects with real world experience, while gaining credit towards your degree.
Work Integrated Learning covers business internships, community-based volunteering, work-based learning, team-based learning and industry-based learning opportunities. Find out more.
---
More information
Page custodian: Faculty of Business & Law Last updated: