Human resource management
Human Resource Management is a fast growing employment area that transcends all industries. Human resource management is a requirement of all jobs.
All managers supervise staff. Therefore, all students who work or aspire to work at managerial levels, can greatly benefit from having studied human resource management; whether partially or fully.
There is a growing need for talented and appropriately qualified human resource professionals in the Australian marketplace 1 . Deakin University's courses in Human Resource Management have been designed and developed with industry stakeholders in order to provide job ready students with the skills and capabilities to be successful in the marketplace.
Desleigh White
Master of Human Resource Management
'I broke my studies down by doing the Graduate Certificate; as I was working, I needed to break it down so it was manageable.'
What can you study?
Undergraduate
Human Resource Management is offered as a major in the Bachelor of Commerce. The major aims to meet industry needs by providing students with the necessary skills, knowledge and abilities to successfully step into the Human Resource profession. The major provides a scaffolding approach to learning about Human Resources from a foundational understanding, through to the application of skills and knowledge in a Strategic Human Resource Management capstone unit. The major suits people wanting to enter the Human Resource profession or, alternatively, it can complement expertise in another specialist area within the Bachelor of Commerce such as accounting and finance, where career progression to partner level means management of people is a critical imperative.
Postgraduate
At the postgraduate level, Deakin University offers a Master of Human Resource Management and a Graduate Certificate in Human Resource Management. These are specialised online courses designed to provide a Human Resource qualification for graduates currently in the market or wanting to join the Human Resource profession. Both courses are aligned with the Australian Quality Framework (AQF).
The Graduate Certificate of Human Resource Management is a good starting point for those HR professionals wanting to return to study, as well as those who want an introduction to the profession.
The Master of Human Resource Management aims to meet the needs of students who are currently in industry and seeking to improve their career opportunities. The degree offers a theoretical underpinning and enhances the skills that current Human Resource professionals are utilising. The degree also aims to meet the needs of those wanting to enter the industry beyond an entry-level position. The Masters provides a well-rounded understanding of the many facets of Human Resource Management. The Graduate Diploma of Human Resource Management is an early exit pathway from the Master of Human Resource Management.
Professional accreditation
Deakin University's Master of Human Resource Management is accredited by the Australian Human Resources Institute (AHRI). AHRI is the national peak association that represents human resource and management professionals.

---
Opportunities
There are vast opportunities for students that graduate with a Deakin University Human Resource Management degree at both undergraduate and postgraduate levels. Students could find themselves in careers such as, but not limited to:
| | |
| --- | --- |
| Change consultant/ manager | Industrial relations officer/ manager |
| Employment relations officer/ manager | Organisational development officer/ manager/ consultant |
| HR administrator | Payroll/ HR compensation |
| HR advisor | Recruitment officer |
| HR analyst | Talent acquisition officer |
| HR consultant | Training and development officer/ manage |
| HR officer | |
Why study at Deakin?
The Human Resource Management courses are offered by specialist academic staff who have academic and professional engagement with industry. The Human Resources Management Academic Advisory Board comprising senior industry representatives, academic staff, students and graduates supports Deakin University to ensure that its Human Resource Management courses meet both industry and student needs. The Human Resource Advisory Board comprises Human Resource and Employment Relations professionals from the following organisations:
Fair Work Australia
Seek
Telstra
CPA Australia
Armaguard Linfox
AFL Sports Ready
Cricket Australia
Dairy Australia
Whitehorse City Council
Public Transport Victoria
DST Global Solutions
The Human Resource Management courses at Deakin University are offered in Cloud (online) mode to accommodate the needs of geographically diverse student groups as well as those students unable to attend Deakin due to work commitments.
---
Work Integrated Learning
The Deakin Business School and Deakin Law School's Work Integrated Learning program gives you the opportunity to enhance your job prospects with real world experience, while gaining credit towards your degree.
Work Integrated Learning covers business internships, community-based volunteering, work-based learning, team-based learning and industry-based learning opportunities. Find out more.
---
Undergraduate and Postgraduate information booklets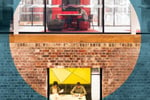 Undergraduate Course Guide
PDF
(PDF, 6.6 MB)
PDF
(PDF, 4.5 MB)
Postgraduate Course Guide
PDF
(PDF, 3.0 MB)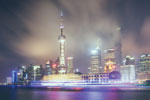 Postgraduate Business and Law
PDF
(PDF, 1.7 MB)
Page custodian: Faculty of Business & Law Last updated: