Information technology - postgraduate
Deakin's postgraduate IT courses provide a combination of leading-edge theory and technical knowledge plus hands-on practical experience to prepare you for a successful career as an IT professional in Australia and around the world.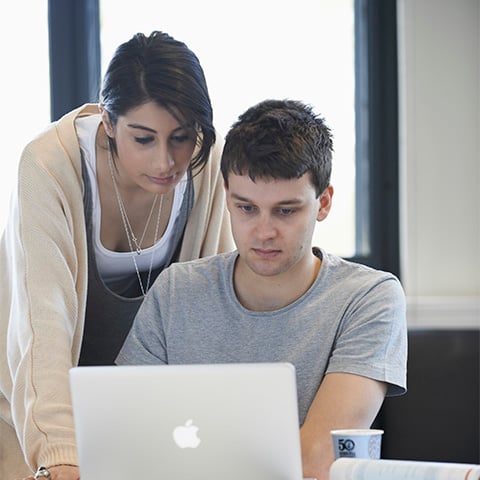 Why study postgraduate IT at Deakin?
Choose your specialisation
Deakin's Master of Information Technology offers the flexibility to tailor your course to suit your own needs. You may choose to specialise in IT Security, IT Services, Networking or Software Development in addition to selecting units from across a range of areas in order to obtain a broad grounding in IT.
Professional experience
The Master of Information Technology (Professional) is designed to extend the specialised skills obtained in the Master of Information Technology. You can undertake a trimester of industry-based, work-integrated learning or a trimester of research under the guidance and supervision of Deakin researchers.
Career opportunities
As a Master of Information Technology graduate, you may find employment as a business analyst, network administrator, database administrator, security analyst, solutions architect, software developer, technology consultant, or security systems manager.
Flexibility
With a number of units available in off-campus mode, the Master of Information Technology provides you with the flexibility to fit your studies around your lifestyle, work and other commitments. You also have the opportunity to exit the masters program early with a Graduate Certificate of Information Technology or Graduate Diploma of Information Technology if desired.
By professionals, for professionals
Deakin's postgraduate IT courses have been designed by professionals for professionals to give you the best opportunity to succeed in this highly competitive industry. Our courses are informed by professionals working in industry leading organisations including IBM, Telstra, ANZ and Computershare ensure our courses remains relevant to changing workplace needs.
Industry certifications
As part of the course, you have the opportunity to gain highly sought-after industry certifications – the Cisco Certified Network Association (CCNA) in the networking field and the Certified Information Systems Security Professional (CISSP) in the security field – in conjunction with relevant work experience.
Supported learning environments
Small class sizes and accessible teaching staff help you get the best out of your university education and offer a friendly and supportive learning environment. You will also have access to well-equipped computer laboratories and numerous opportunities for hands-on experiential learning.
Page custodian: Faculty of Science, Engineering & Built Environment Last updated: