International business
Business and international trade is conducted in a growing and ever-changing global environment. Deakin provides you with the skills, expertise and knowledge you need to excel in a variety of areas.
An international business degree is an academic degree with a focus on the global business market. You will be able, in many cases, to combine your studies to suit your unique needs and interests, allowing for broader job opportunities and career choices.
David Blight
Master of International Business

'I understand the decisions I need to make and how to take the business to a new level – that's a real difference.'
What can you study?
Undergraduate study
At undergraduate level, international business is offered as a major in the Bachelor of Information Systems. An understanding of the international business environment can turn a small business into a global giant. International business allows you to develop the skills involved in the analysis of international markets, plus the personal skills and attitudes required to successfully engage in international business. The major includes units with an international focus drawn from a wide range of business disciplines.
Postgraduate study
The Master of International Business provides an integrated perspective by combining units on economic and financial management with those dealing with strategy, marketing, law and international relations. Core units are complemented by a choice of electives spanning a wide range of areas that are relevant to international business. As a graduate, you will have developed the skills to manage in the global business environment wherever your international career takes you.
International business is also available as a specialisation in a number of postgraduate business degrees.
---
Opportunities
This major in several degrees can open doors to virtually every area of business and government internationally, including career opportunities such as:
| | |
| --- | --- |
| Education abroad counsellor | International economist |
| Foreign currency investment advisor | International media planner |
| International accountant | Import/export compliance specialist (or customs compliance) |
| International banking | Management analyst |
For some of these job opportunities you may have to combine your studies or obtain an MBA.
Why study at Deakin?
Leading Australia with international recognition
You can combine the Bachelor of Information systems with the Bachelor of Commerce (BCom) and a specialisation in the Master of Commerce. Deakin's BCom and MBA are internationally recognised and EPAS accredited by the European Foundation for Management Development (EFMD). EPAS is an international quality benchmark for business programs worldwide. Deakin is the only Australian university with EPAS accreditation for its Bachelor of Commerce, and one of only three universities in Australia with an EPAS accredited MBA.
5-Star rating
The Deakin MBA holds a prestigious QS 5-Star Rating for program strength - delivering an 'attractive and recongised program with a very high graduate employability rate'. Deakin Graduate School of Business, which delivers the MBA, achieved a maximum QS 5-Star Rating for Facilities, Internationalisation and Diversity, Teaching and Student Quality and the Engagement and Program Strength for its MBA.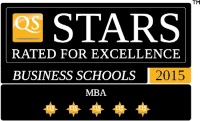 Study abroad
Gain a competitive edge with an international study experience, and earn credit towards your degree. The Faculty of Business and Law offers a number of unique study tours throughout the year to destinations such as India, China and Europe. Or consider one of the many study abroad opportunities offered by Deakin. Find out more.
---
Undergraduate and Postgraduate information booklets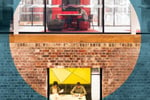 2016 Undergraduate Course Guide
PDF
(PDF, 3.7 MB)
PDF
(PDF, 3.7 MB)
2016 Postgraduate Course Guide
PDF
(PDF, 3.2 MB)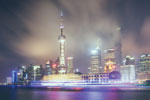 Postgraduate Business and Law
PDF
(PDF, 1.7 MB)
Page custodian: Faculty of Business & Law Last updated: