Management
Deakin offers an integrated and progressive study of modern management theory and practice in an Australian and global context. Management refers to the procedures and systems used in an organisation to assess how individuals and the organisation itself can best operate.
Our management degree will challenge you to take responsibility for your own learning, to engage with people, with the community, with business and to see yourself as a global citizen.
Throughout your course you will learn management techniques and strategies, and gain the necessary personal skills to be a strong leader.
Rachel Smith
Bachelor of Management

'I developed well rounded business knowledge and skills. There were never any doubts. As soon as I started I knew I had picked the right course for me.'
What can you study?
Undergraduate
Deakin's Bachelor of Management is a unique business degree that goes beyond an academic qualification. Our new course has been developed closely with industry to ensure you graduate with the skills employers want.
You will remain career focused, and choose to specialise from six diverse areas of study:
Management specialisation
As part of the Bachelor of Commerce students can undertake a management major sequence. This speciliasation examines change, innovation and technology, globalisation, quality service cultures, participation and performance to develop the management skills of communication, problem solving, planning, organising, managing change and working cooperatively. An honours year is available upon completion of this major sequence.
Postgraduate
At a postgraduate level you can study management through Deakin's Master of Business Administration (MBA). The Deakin MBA increases your business knowledge and equips you with the latest ideas and trends in areas of leadership, marketing and management.
Deakin offers an integrated and progressive study of modern management theory and practice in an Australian and global context. We recognise that in order to be successful, you need choice in specialisation areas, and flexible course delivery. The Deakin MBA provides a wide range of study options and offers more than 20 specialisations.
The Graduate Diploma of Business Administration allows articulation into the MBA and combined MBA courses.
---
Opportunities
Management is at the forefront of every organisation and business. If you are considering a career in business, then studying management will provide you with the necessary foundation from which to launch your career.

Management can lead to a variety of careers in Australia and overseas across all sectors.
Roles in management include:
| | |
| --- | --- |
| Business development manager | General manager |
| Business manager | Product manager |
| Executive officer | |
Gain experience while you study
Work experience can make all the difference when you graduate and are applying for jobs. You can gain work experience and credit towards your degree with Work Integrated Learning (WIL). The Faculty of Business and Law offers several flexible WIL programs suitable for most students in all disciplines and levels including those from other faculties and universities. These include business internships, community-based volunteering, work-based learning, team-based learning and industry-based learning. Read more.
---
Why study at Deakin?
Our courses are flexible
You can study when, where and how you like, and tailor your study around your work and lifestyle commitments. Deakin's trimester system offers three study periods each year, enabling you to commence your course at different times of the year. It also enables you to speed up or slow down your study while still completing your course within the normal time frames.
Study abroad
Gain a competitive edge with an international study experience, and earn credit towards your degree.
The Faculty of Business and Law offers a number of unique study tours throughout the year to destinations such as India, Chile, USA, China and Europe. Or consider one of the many study abroad opportunities offered by Deakin. Find out more.
---
Undergraduate and Postgraduate information booklets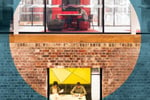 Undergraduate Course Guide
PDF
(PDF, 6.6 MB)
PDF
(PDF, 4.5 MB)
Postgraduate Course Guide
PDF
(PDF, 3.0 MB)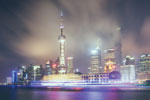 Postgraduate Business and Law
PDF
(PDF, 1.7 MB)
Page custodian: Faculty of Business & Law Last updated: