Marine biology
Marine biologists study how marine organisms interact with their living and non-living environments and how marine ecosystems function. Study temperate marine biology in a marine environment with some of the highest biological diversity in Australia.
Why study marine biology at Deakin?
An exciting, hands-on study program
The course has a strong ecological focus, linking biological and oceanographic processes in the study of marine environments. You will undertake fieldwork in natural marine environments on the Victorian coast throughout the course, providing an exciting hands-on program of study. You will also have the opportunity to complete a professional practice unit, which involves a placement for a minimum of two weeks within a relevant, course-related organisation.
What's new
Deakin's Bachelor of Environmental Science (Marine Biology) is now offered at the Geelong Waurn Ponds Campus in addition to our Warrnambool Campus.
Discover the great diversity that exists in coastal and oceanic ecosystems, and learn how to sustainably manage precious marine environments.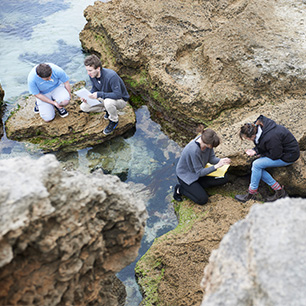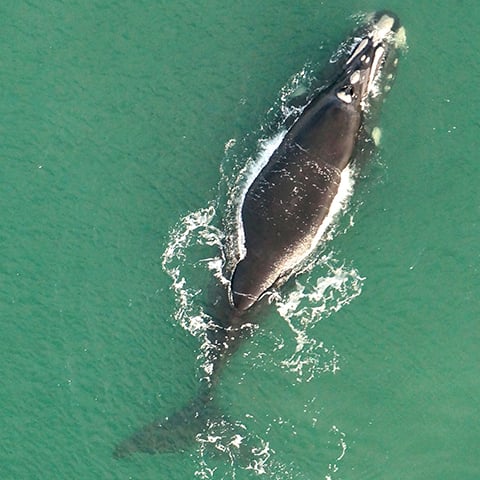 Experience the marine environment
You can experience the environment firsthand through state-of-the-art, remotely operated underwater vehicles that beam images back to the boat from the sea floor. This experience brings the marine environment to life, giving you the opportunity to participate in activities like identifying
marine plants and animals as the underwater vehicle runs across the seabed.
An investment in excellence
Deakin has recently invested $5 million in marine and aquaculture science over a five-year period. This includes upgrading the aquaculture research facility to enable the study of marine species in enhanced genetic and fish nutrition laboratories, a new research vessel, oceanographic equipment to expand Deakin's offshore research capabilities and recruitment of additional research and technical staff.
Links with industry
Deakin is a founding partner in the Victorian Marine Sciences Consortium, which provides access to laboratory facilities at Queenscliff. Industry and government organisations are represented on the course advisory board to ensure that the course focuses on employability of graduates and regional research partners contribute to project work during the course to ensure it remains relevant and progressive.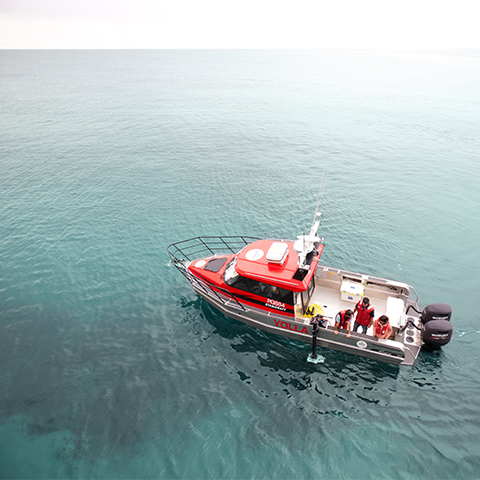 Want to study overseas as part of your degree?
Maybe you should apply for the Global Science and Technology Program. The program enables students to achieve their dreams of a truly global education and includes a $3000 scholarship. Visit the Global Science and Technology Program website to find out more about the program, how it works and where our students are studying overseas. You will also find information about how to apply for this amazing opportunity.
Career opportunities
Career opportunities for graduates of this course could include marine biology tour guide, fisheries officer, marine biology consultant, laboratory technician, local government environmental officer, aquaculture manager, sustainability project officer as well as moving into research or pursuing postgraduate study.
Honours study
Honours in marine biology gives you the opportunity to develop an in-depth knowledge of your particular discipline through research, additional coursework and training in research techniques. It can offer you a competitive edge in the job market along with providing a pathway to a higher degree – including a PhD.
Page custodian: Faculty of Science, Engineering & Built Environment Last updated: