Medical Imaging
Deakin University offers a new four-year degree in Medical Imaging, otherwise known as Medical Diagnostic Radiography, at our Geelong Waurn Ponds Campus. The course will provide you with the opportunity to develop the knowledge, skills and clinical expertise that will enable you to practise as a registered diagnostic radiographer (subject to accreditation by AHPRA).
Why study Medical Imaging at Deakin?
---
Academic and clinical studies are fully integrated throughout the four years of the course.
The program of study involves medical radiation science linked to principles of medical imaging, biological sciences, and ethical and legal aspects of health care to inform and support your clinical practice.
Over the four years of the course, there will be substantial clinical practice, conducted mostly in clinical centres and hospitals, supplemented by the new three-roomed medical imaging training unit. The clinical placement model, designed uniquely for the course has an emphasis on rural and regional hospitals and medical imaging clinics throughout south-west Victoria.
Using the latest equipment you will learn basic x-ray techniques before proceeding to more complex medical imaging procedures such as mammography, computed tomography (CT), magnetic resonance imaging (MRI) and ultrasound (U/S).
Careers
Medical Imaging inherent requirements
Deakin University prepares you for a career in a radiology department in a hospital, private radiology practice or health department. The course will prepare graduates who are eligible to work as skilled practitioners across the broad range of diagnostic medical imaging: general radiography, digital vascular imaging, computed tomography (CT), general ultrasound (U/S) and magnetic resonance imaging (MRI).
To broaden career opportunities, a range of elective studies will be offered in year four of the course, including advanced imaging, practice management and inter-professional education.
Salaries
Salaries range from $58 000 to $108 000 plus, depending on your position, experience, and chosen work area and possible further study. There are opportunities to increase base salaries by undertaking shift work or on-call shifts.
Applications are accepted for the Deakin Bachelor of Medical Imaging from students who possess the skills and prerequisites required to complete the course, gain professional certification and practise safely. The inherent requirements of the course are listed in the document, Medical Imaging Inherent Requirements (PDF, 450.0 KB)
Professor Paul Yielder
Professor Yielder, the Foundation Chair in Medical Imaging and Course Director, has an international reputation in medical imaging and neuroscience and is an active researcher with an impressive list of publications. He has developed and reviewed externally accredited courses in medical imaging in New Zealand and Canada, and is currently an external reviewer for numerous medical Imaging and related international journals and also a member of various professional associations linked to Medical Imaging, Neuroscience, Movement Science and Magnetic Resonance Imaging.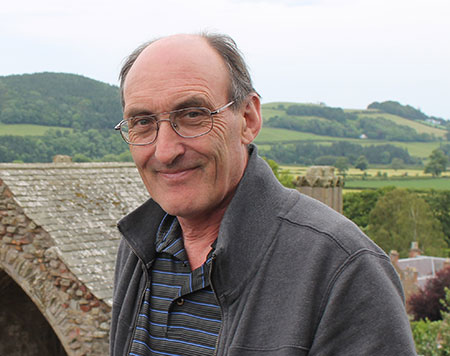 Page custodian: Faculty of Health Last updated: