Politics and policy
Deakin's politics and policy courses focus on the development, implementation and politics of public policy.
Explore our role as citizens in the Australian community, the nature of diverse ideologies and the close relations between government, the private sector and community organisations.
---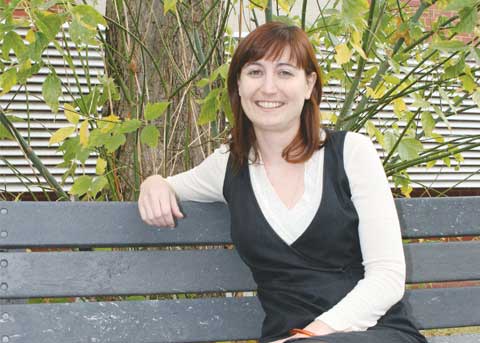 Graduate snapshot
Amy Nethery
PhD, School of International and Political Studies,
Deakin University, 2010
'I enjoyed the many resources Deakin offers - including office space, administrative support, career development, and conference funding - to develop a broad range of skills to start me off on my academic career.
'In 2010 I completed my PhD thesis entitled "Immigration Detention in Australia". Doing my PhD was a wonderful opportunity, and I gained many research skills, contacts and friends. I had the privilege to work with, and learn from, experienced and dedicated supervisors.'
---
What can I study?
Community development
Economic policy
Environmental policy
Government relations
Health policy
Local governance
Media policy
Politics in India, Europe, the USA, China, Indonesia and the Middle East
Public policy
Social policy
---
Why study politics and policy at Deakin?
Teaching and research excellence
Deakin's lecturers are active within their profession, which means you'll be taught by specialists who know, understand and have connections within industry.
Within the School of Humanities and Social Sciences, there is research expertise on state, national and regional politics and policy issues, international relations, democracy and democratisation, public ethics and community development.
Industry learning in politics and policy
Third-year undergraduate students have the opportunity to further develop their skills by undertaking an internship.
---
Career opportunities for politics and policy graduates
Career opportunities for graduates include but are not limited to:
public service departments and statutory authorities - local, state and federal
policy advisors in state and federal parliaments
political parties and electoral offices
business - from small business to multinational corporations
community organisations
policy researchers in NGOs including overseas aid organisations
policy researchers in the mass media
lobby groups
policy consultants
---
Study overseas
Give yourself the competitive edge after graduation. Discover and live in a new country and make friends all around the world. With a Deakin Education Abroad program, your degree can take you where you want to go.
Exchange and Education Abroad programs are available to all students, including international, postgraduate and off-campus students.
---
Politics and policy courses
Courses include but are not limited to:
Postgraduate studies by coursework
Graduate Certificate of Politics and Policy
Graduate Diploma of Politics and Policy
Master of Politics and Policy
Postgraduate studies by research
Doctor of Philosophy
Master of Arts