Biomedical science
Are you an international student interested in studying Biomedical Science at Deakin?
Contact us directly via our online form

Medicine pathway for international students - Deakin provides three guaranteed Round 1 places per year for international Bachelor of Medicine Bachelor of Surgery (BMBS) applicants who have completed, or are in their final year of, the Deakin Bachelor of Biomedical Science.
Deakin's Bachelor of Biomedical Science covers the science underpinning medical applications, from basic biology to specific disease processes. The course is a vibrant, relevant and topical program that provides a flexible, innovative and comprehensive course. Our multidisciplinary approach, and a number of electives at all levels, enable students to learn about their chosen fields of study from both scientific and health perspectives.
Why study biomedical science at Deakin?
Tailor your degree
Our Biomedical Science course covers the science underpinning medical applications, from basic biology to specific disease processes. Students gain the theoretical foundation and scientific skills to expand and apply their knowledge of human biology and health, with an emphasis on causes, diagnosis and treatment of disease at the molecular, cellular and system levels.
You can tailor your degree by using your elective units to obtain a major sequence in Molecular Life Sciences, Environmental Health, Infection and Immunity, Medical Biotechnology, Pharmaceutical Science or any other approved major sequences, subject to meeting the course and unit set requirements.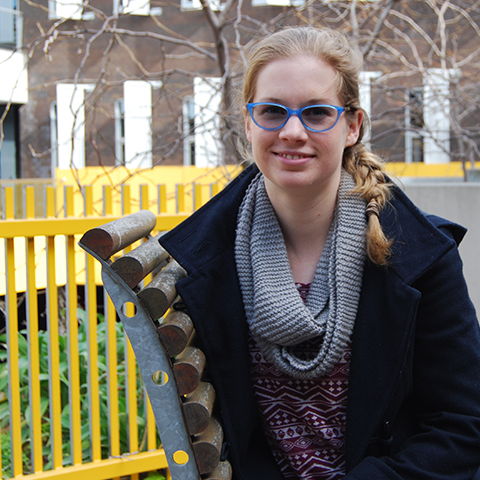 Samantha Walker
Bachelor of Biomedical Science
(now completing a Bachelor of Medicine/Bachelor of Surgery)
Read Samantha's story
Highly sought-after skill set
Biomedical Science at Deakin is not just about laboratory work, but prepares you for a range of real-life settings in which today's science graduates work. Our Biomedical Science course provides you with a range of skills that are highly sought-after by employers including specialist knowledge, practical skills, the ability to think critically and solve problems, and learn independently whilst also being an effective team member.
You will also enjoy the advantages of small class sizes and personal contact with research-active staff.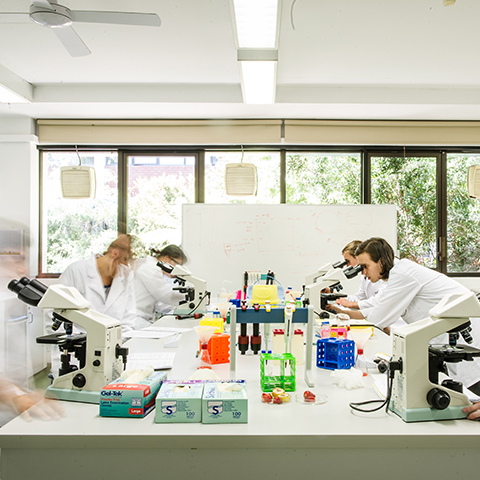 Professional practice
A compulsory minimum 2 week professional practice unit involving an experiential learning component together with the option to apply for an Industry Based Learning placement, allows students to apply and consolidate knowledge gained in their course, whilst experiencing workplace culture and workplace practices, further developing students professional networks and career opportunities in biomedical science.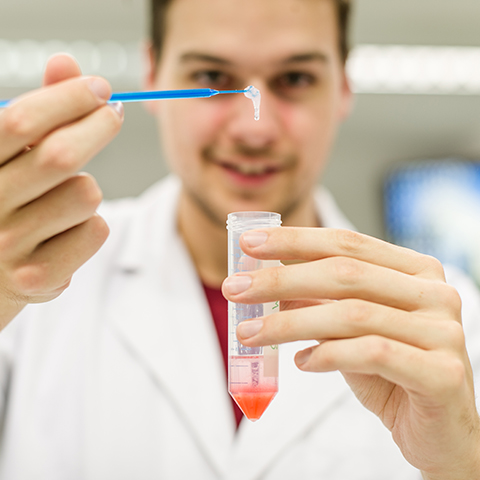 Honours study
Honours is an optional specialised year of study that allows you to draw together the theory and practical skills gained in previous undergraduate studies. It is offered in all the Deakin science degrees and gives you the opportunity to refine your analytical and research skills while expanding employment and study options. You will develop an in-depth knowledge of your particular discipline through research, additional coursework and training in research techniques.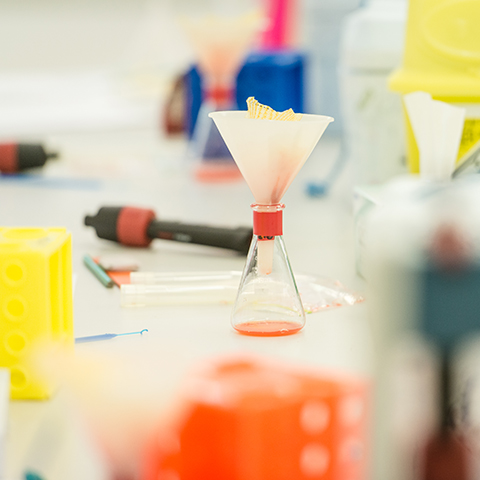 Work-Integrated Learning
Our Work-Integrated Learning (WIL) Program allows you to incorporate a full or part-time industry placement as part of your degree, enabling you to develop the skills employers highly value. It also prepares you for real-life settings in which today's science graduates work. WIL placements are designed as elective units and are credited towards your degree. Some placements also come with an industry‑funded scholarship.
Research
Our teaching and research staff are experts in their respective fields, with broad international links and experiences. Much of Deakin's research in biomedical science is conducted in partnership with government departments, industry and leading international scientists, and is funded by nationally and internationally competitive granting agencies.
Career opportunities
As a graduate you will be able to enter a range of health-related industries including areas such as medical research, genetic engineering, the pharmaceutical industry, pharmaceutical/medical sales, and laboratory technology. You could also advance to honours or postgraduate studies, either in more specialised areas of medicine or biomedical science (which will enhance your professional development as a scientist), or in other disciplines (which will complement your scientific training and broaden your career opportunities).
Want to study overseas as part of your degree?
Maybe you should apply for the Global Science and Technology Program. The program enables students to achieve their dreams of a truly global education and includes a $3000 scholarship. Visit the Global Science and Technology Program website to find out more about the program, how it works and where our students are studying overseas. You will also find information about how to apply for this amazing opportunity.
Page custodian: Faculty of Science, Engineering & Built Environment Last updated: