Sustainable business management
It is now widely recognised that sustainability and corporate social responsibility have become mission critical to all organisations.
This requires that organizations address the 'three pillars' or 'triple bottom line' of sustainability, and seek to reconcile environmental, social, and economic demands. In order to achieve 'sustainable development', sustainability will become embedded in the core strategies and operations of organizations globally.
---
Undergraduate study
Sustainable Business Management is a major in Deakin's Bachelor of Management. The major aims to equip future leaders with the knowledge, mindset and skills for them to be able to manage sustainability, in accordance with the United Nations' Principles for Responsible Management Education. In doing so it focuses on developing an understanding of the globalised context of contemporary management, and approaches this from a cross-disciplinary perspective by drawing on philosophy, economics, and management theory.
Career opportunities
There is a variety of management careers available from undertaking this major sequence. Potential roles include business development manager, a business operations supervisor, a procurement manager, sustainability manager, product manager, small business owner, sustainability consultant or sustainability officer.
---
Gain experience while you study
Work experience can make all the difference when you graduate and are applying for jobs. You can gain work experience and credit towards your degree with Work Integrated Learning (WIL).

The Faculty of Business and Law offers several flexible WIL programs suitable for most students in all disciplines and levels including those from other faculties and universities. These include business internships, community-based volunteering, work-based learning, team-based learning and industry-based learning. Read more.
Why study at Deakin?
Study abroad
Gain a competitive edge with an international study experience, and earn credit towards your degree. The Faculty of Business and Law offers a number of unique study tours throughout the year to destinations such as India, Chile, USA, China and Europe. Or consider one of the many study abroad opportunities offered by Deakin. Find out more.
Our courses are flexible
You can study when, where and how you like, and tailor your study around your work and lifestyle commitments. Deakin's trimester system offers three study periods each year, enabling you to commence your course at different times of the year. It also enables you to speed up or slow down your study while still completing your course within the normal time frames.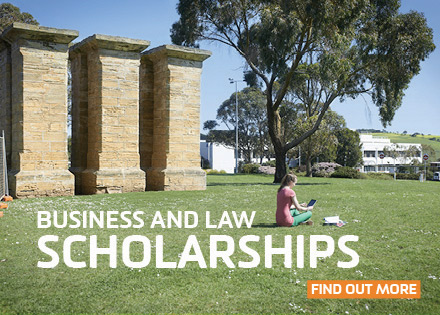 ---
More information
Page custodian: Faculty of Business & Law Last updated: