What type of student will I be?
There are many categories and codes to describe students and enrolment.
Degree students study level: undergraduate or honours student or postgraduate student or research candidate
Non-degree students: non-award student or cross-institutional student or DUELI student or study abroad student or exchange student or qualifying programs/pathways student
Applicant type: school leaver (current Year 12 student) or non-school leaver or mature age (21 or over)
Residency: Local student or international student (if you are an Australian or New Zealand citizen, an Australian permanent resident or the holder of a permanent humanitarian visa then you are considered to be an Australian student)
Attendance mode: campus (D) or cloud (online) (X)
Study mode: full time or part time (fewer than 3 credit points per semester is considered to be part time)
Fee mode: Commonwealth Supported Place or local full-fee paying (with or without FEE-HELP) or international fee paying and/or a scholarship recipient (scholarships don't always cover all tuition costs).
Campus: the campus where you attend your classes and tutorials - Melbourne Burwood (B) or Geelong Waurn Ponds (G) or Geelong Waterfront (S) or Warrnambool (W) (or, for cloud (online) students, the campus your course is provided from)
---
Examples
You might be a Commonwealth Supported Australian undergraduate studying full time, via campus study at Waurn Ponds.

You might be an international postgraduate student, studying full time via campus study at Burwood.

You could be a fee paying Australian postgraduate student studying part time, via cloud (online) study, with a FEE-HELP loan arrangement.
Limits and restrictions
When you become a student at Deakin, you will belong to one group in most of the categories listed above.
There are some restrictions, such as visa conditions for international students, that require a student to be enrolled full time, so not all combinations can go together.
---
Undergraduate student
An undergraduate student is a student engaged in a program of study that leads to a bachelor's degree (generally three years) or an associate degree (generally two years).
Courses classified as undergraduate at Deakin University include associate degrees, bachelor's degrees and bachelor's degrees (honours).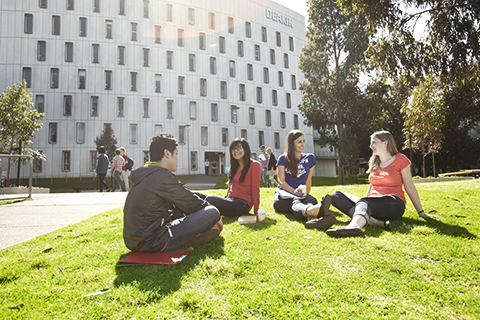 Honours student
An honours student is a student who chooses to expand their undergraduate degree with a specialist year of study.
Honours can be undertaken as part of a degree or following the completion of an undergraduate degree. It provides students with the opportunity to refine their analytical and research skills while expanding employment and study options.
Postgraduate student
A postgraduate student is a student undertaking further study at a higher level than a bachelor's degree. Deakin's postgraduate courses include: graduate certificates, graduate diplomas, master's by coursework, master's by research and doctorates (see research candidate).
The entry requirement for postgraduate courses is usually a bachelor's degree from a TAFE or university, although some people with significant work experience may apply for credit for prior learning.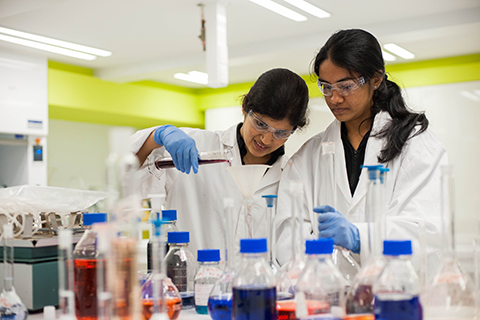 Research candidate
A research candidate is someone undertaking a research degree - that is, an approved program of research (PhD or Masters degree) under the guidance of one or more supervisors with expertise in the field of study.
A finite period of time is allowed for completion of research degrees. The research results are written as a thesis, which is submitted for examination. The thesis must be a self-contained, integrated and coherent body of work which constitutes a substantial original contribution to knowledge as judged by independent experts.
---
Non-award student
Non-award students are enrolled in a single unit, which does not lead to a degree. They pay full fees for their unit. You might enrol in a single unit to pursue a personal or professional interest or see what university study is like. Non-award students have the privileges and responsibilities of a Deakin student.
Cross-institutional student
Cross-institutional students are either enrolled in their course at another university and taking one unit at Deakin OR enrolled in a course at Deakin and taking one unit at another university. Faculties of both institutions must agree.
DUELI student
Students undertake an English language course at Deakin University English Language Institute (DUELI) to:
enhance their English language skills for personal and professional development
develop their English skills to meet the English language requirements for enrolment into a Deakin undergraduate or postgraduate course
prepare for the IELTS test.
Study abroad student
Students enrolled at an overseas university become 'study abroad' students to study for a trimester or a full academic year at Deakin. Study abroad students can experience the full diversity and beauty of Australia's landscape and culture, while gaining credit for their degrees back home. They are normally required to pay tuition and student activity fees to Deakin directly.
Exchange student
Deakin University has formal exchange agreements with a number of universities around the world. Students enrolled at one of Deakin's designated exchange partners are eligible to come to Deakin as an exchange student. They can study for one trimester or a full academic year and receive credit towards their home degree. Exchange programs are run on a reciprocal basis, so students will continue to pay their tuition and student activity fees at their home university, rather than paying tuition fees to Deakin.
Qualifying programs/pathways student
Students who do not meet the academic admission requirements for Deakin can choose to complete a course at one of Deakin's pathway providers which, on completion and meeting requirements, may allow them direct admission into the second year of selected Deakin undergraduate courses.
Deakin's pathway providers are:
Melbourne Institute of Business and Technology
Box Hill Institute
The Gordon
South West Institute of TAFE
Chisholm Institute
Holmesglen
---
School leaver (current Year 12 student)
You are a current Year 12 student if you are currently studying VCE (or Adult VCE), senior level VCAL, an interstate Australian Year 12 certificate, a New Zealand Year 12 certificate or the International Baccalaureate.
Non-school leaver
You are a non-school leaver if you are currently having a gap year, studying at another university, TAFE institution or independent tertiary college, in the workforce or not currently employed.
Mature age student
You are classified as a mature age student if you are moving into tertiary study and are 21 years or over on 1 January of the year of intake.
You may not have studied before, but you can apply for undergraduate study through Deakin's Access and Equity Program.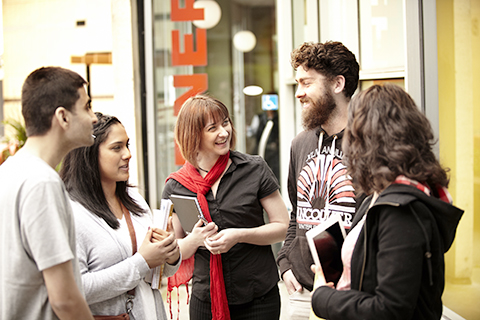 ---
Local student
You are considered to be an Australian student if you are an Australian or New Zealand citizen, an Australian permanent resident or the holder of a permanent humanitarian visa.
International student
Deakin University defines an international student as any student living in Australia with temporary resident status, provided there is no limitation on study; or any student living abroad who is not an Australian citizen and does not have permanent residency in Australia (this includes students studying at Offshore Teaching Partners).
More information on applying for study as an international student.
---
Campus student
For campus students, the dominant mode of delivery is through attendance at classes and tutorials in person at a Deakin campus, centre, affiliated industry or other physical site.
Classes vary in size from 20 to 600 students; tutorials are generally smaller, more informal and allow for open discussion of issues raised in classes.
Assessment may take a variety of forms, including written work and tests undertaken in class, participation in class or laboratory sessions and final examinations each trimester. Fieldwork or practical experience can also form a large part of the content and assessment of some units.
Cloud (online) student
Cloud (online) students take courses that are offered by distance education, which are the same as campus courses; the only difference is that rather than attend classes in person, cloud (online) students study away from campus using online technologies, study guides and reading lists. The dominant mode of delivery is through the University's online environment. There may or may not be compulsory contact hours online. In some units, students may be required to attend an event such as an exam or an assessment at a designated physical site.
---
Full time / part time
Whether you are studying full time or part time depends on the number of credit points/units you take in each trimester. You can switch from full time to part time and vice versa throughout your degree just by changing the number of units you are enrolled in. No further action on your part is required.
Every unit (subject) you enrol in has a credit point rating. If you are enrolled in 3 or more credit points in a trimester, you are considered a full-time student for that trimester. A small number of courses are only available full time and some are only available part time.
International students must generally study full time as part of their visa requirements.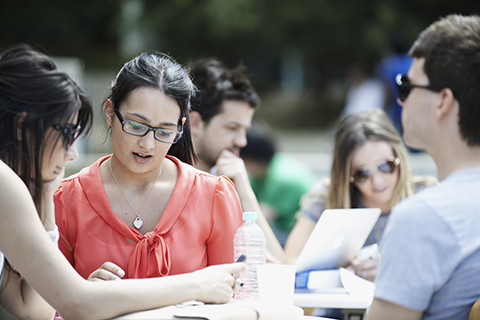 ---
Commonwealth Supported Place (CSP)
A Commonwealth Supported Place (CSP) is a higher education place for which the university receives some government funding.
To be eligible for a CSP you must be an Australian citizen, a New Zealand citizen or holder of a permanent visa who will be residing in Australia for the duration of your study at Deakin.
Fee-paying place
A local fee-paying place is one for which the university does not receive any government funding. Students enrolled in these places are required to contribute the full cost of their course.
Financial assistance
To be eligible for Commonwealth Government HELP (HECS-HELP, FEE-HELP, OS-HELP or SA-HELP) you must be an Australian citizen or a holder of a permanent humanitarian visa.
Permanent residents and New Zealand citizens are not eligible for HELP loans (with the exception of permanent residents studying a bridging course).
Visit www.studyassist.gov.au for more information.
International fee paying place
International students all pay international student fees (unless they have received a scholarship).
---
Which campus?
When you apply to Deakin your course and units will be linked to a particular campus. In the case of cloud (online) students, your course and units will be linked to a particular campus, but for administrative purposes only.
If the same course or unit is offered at a different campus, you may be able to apply for a course transfer or take the unit at another campus. This is dependent on places available and your academic progress.
More information about Deakin's campuses.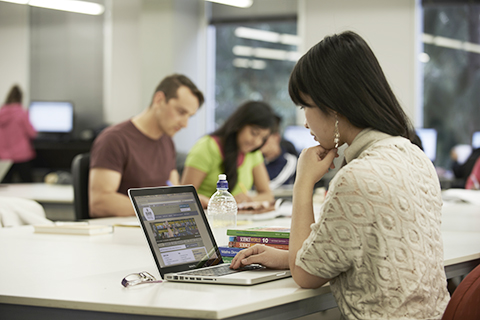 Page custodian: Marketing Division Last updated: