Urban design
Deakin's postgraduate program in urban design will give you the knowledge and skills to develop innovative, sustainable design solutions for the urban environment. You will learn to think strategically and implement effective change management practice.
* There will be no intake into this course in 2015 or 2016.
Please note: there will be no intake into this course in 2015 or 2016.
Why study urban design at Deakin?
Flexibility
A number of units can be taken off campus, providing you with greater flexibility to fit your studies in with workplace and personal commitments. The course has been designed so you have the opportunity to exit with a Graduate Certificate of Urban Design or a Graduate Diploma of Urban Design. (Please note: these are exit options only.)
Facilities
You will study in first-class facilities at Deakin's Geelong Waterfront Campus, winner of three prestigious Australian Institute of Architects awards for design excellence. The Campus is located about 50 minutes by car or train from Melbourne and a short walk from Geelong Railway Station. It is on the edge of the Geelong CBD and features an expansive modern studio, a fully equipped workshop, photographic studio and computer laboratories. Students also have access to the latest computer-aided modelling in Deakin's virtual reality studio.
Want to study overseas as part of your degree?
Maybe you should apply for the Global Science and Technology Program. The program enables students to achieve their dreams of a truly global education and includes a $3000 scholarship. Find out more about the program, how it works and where our students are studying overseas. You will also find information about how to apply for this amazing opportunity.
Career opportunities
Graduates of the Master of Urban Design may find employment in various fields of the built environment, practicing and consulting for the public and private sectors. The program aims to produce professionals who provide leadership, challenge conventional thinking and use theory and critical reflective practice within our complex urban environments.
Competitive advantage
If you are looking to build your skill and knowledge base and take a pathway to influence sustainable urban renewal, Deakin's postgraduate program in urban design can give you a competitive advantage.
Develop professional skills
The course will increase your professional skills in place-making, advanced integrated design, sustainable urban ecologies, and change‑management practices.
Case study
In the second trimester you'll have the opportunity to undertake an authentic case study and reflect and critique current or proposed practices through a design thesis and work place assessment.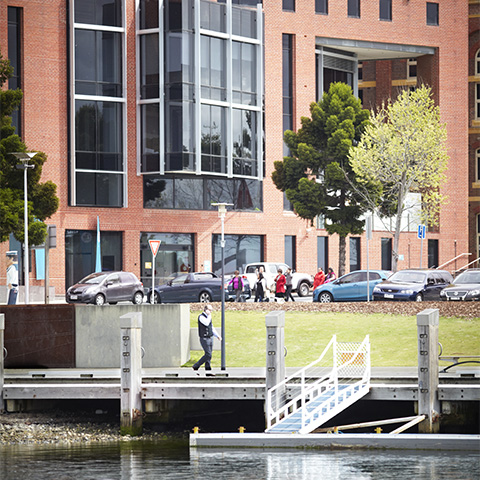 Page custodian: Faculty of Science, Engineering & Built Environment Last updated: