Services and facilities
As a DUELI student, you will have access to a wide range of services, facilities and support designed to make your time at DUELI more rewarding and productive, both academically and personally. These services include:
Student services
DUELI students will receive a range of support services, which include:
Assistance with finding accommodation
on-campus counsellors to assist with academic, professional and
personal issues
on-campus medical and health services
Disability Resource Centre
sporting facilities including a state-of-the-art gymnasium and sports hall
optional one-year free membership to Deakin University Student Association (DUSA)
free four-week introductory membership at Deakin's fitness centres at the Melbourne Burwood and Geelong Waurn Ponds campuses
chaplains
childcare
financial assistance
food services
Jobshop.
Deakin University understands air travel can be an exhausting experience which is why it offers a free arrival service. In order for you to enjoy this service, you will need to complete the Airport Reception form.
DUELI conducts a two-day orientation program which is compulsory for all new students. Students must attend orientation so they can:
sit the DUELI placement test in order to be placed in the right course
receive important and useful information about their courses and life in Australia
get their student ID card and number
activate an IT account.
For more information, visit the Homestay accommodation page.
The DUELI Student Advisers can assist you with all your general, welfare and under-18-students'-related queries. DUELI students are urged to contact the DUELI Student Advisers listed below with their concerns. The advisers are available on Melbourne Burwood Campus and are your first point of contact on many issues, including student and work visas. They are dedicated to the needs of DUELI students and are committed to helping you achieve your full potential.



Krystal Barr
Telephone: 9251 7151
Melbourne Burwood Campus, Entrance 3, Building LA, Room 5.108
Student Issues: Under 18 students - all issues, homestay - placement, issues, moving and further accommodation options, DUELI airport reception.





Giles McCabe
Telephone: 9244 5425
Melbourne Burwood Campus, Entrance 3, Building LA, Room 5.107
Student Issues: General and welfare issues, attendance issues.
If you need any further information, please contact us.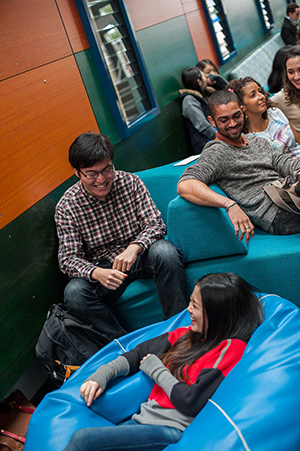 Page custodian: Deakin International Last updated: