Welcome to DUELI
Deakin University is a multi-award winning university with an international focus. We are a young and innovative university, offering excellent courses and facilities for international students from over 60 countries.
Deakin University English Language Institute (DUELI) is Deakin University's English language centre, based on our Melbourne Burwood and Geelong Waterfront campuses. At DUELI we are proud of our reputation as being one of the best English centres in Australia.
Studying English at DUELI provides you with a wonderful chance to meet new people and make life-long friendships. It is a fantastic opportunity to share knowledge, ideas and experiences.
Students from all over the world come to study English at Deakin. Whether you are planning to learn English to study an award course at Deakin University or for your own personal or professional English language development, our aim is to help you improve your English quickly at the best English language centre in Australia.
I look forward to meeting you when you arrive and, with all the staff here, to help you become a successful Deakin student.
Ben Stubbs
Director
Deakin University English Language Institute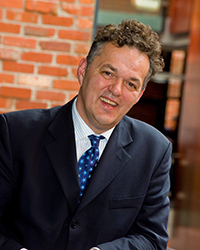 Page custodian: Deakin International Last updated: