Scholarship to bring better dietary balance for students
A prestigious scholarship has brought Indian postgraduate student, Neha Rathi to Deakin to pursue her passion for improving the diet of Indian adolescents.
The doctoral level student has been awarded a prestigious $90,000 Victoria India Doctoral (VID) Scholarship 2014 to undertake the three-year Deakin doctorate.
The award was announced by Victoria's Minister for Employment and Trade, Ms Louise Asher, at an alumni networking event in Mumbai, India. At the presentation, Ms Asher said Victoria is "the leading Australian destination for Indian students, with around 45 per cent of all Indian students in Australia studying in the state."
Ms Rathi's PhD will focus on the nutritional habits of adolescents within India's private school system. Her interest in the topic arose while undertaking three years of secondary teaching in India.
The Scholarship will include her travelling to India in the second year to undertake research in six private schools in Kolkata, West Bengal. She hopes to implement an intervention program within the schools, in a bid to improve the students' dietary habits, as part of the PhD.
Ms Rathi arrived at Deakin in February to study in the School of Exercise and Nutrition Sciences, with supervision from Professor Tony Worsley, Chair in Behavioural Nutrition. She chose Deakin because it closely matches her research interests. "Very few people across the world are doing the type of research Dr Worsley is doing," she said.
The scholarship provides a $90,000 stipend over the duration of the doctoral studies and a full fee waiver from Deakin, where Ms Rathi joins a large community of Indian students.
Today, Indian students make up 11 per cent of Deakin's international student population, including almost 150 PhD students. For more information on this research see the Deakin Research webpage.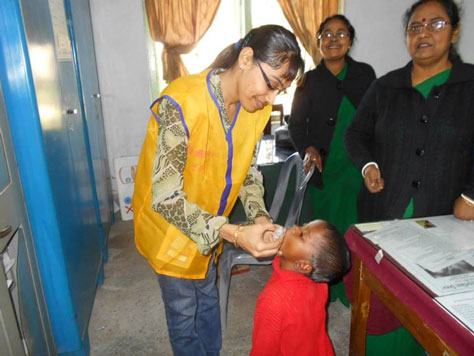 Page custodian: Deakin International Last updated: