Deakin Learning Centre – Dandenong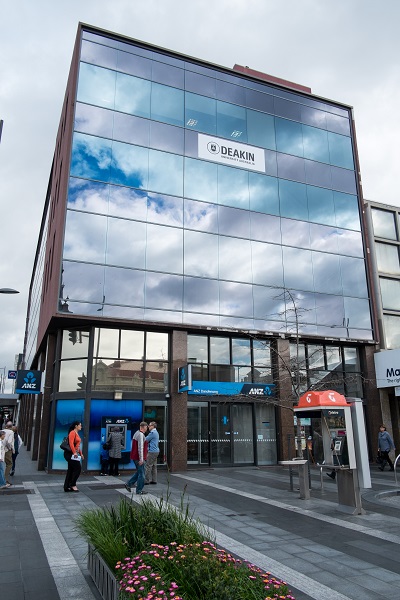 The Deakin Learning Centre, Dandenong is for Deakin University students, and located in the heart of Dandenong. Here, you can study a university degree online with face-to-face support from academic and administrative staff, study skills advisers and student mentors. In this quiet and pleasant environment, there are computer workstations, Wi-Fi internet access, printing and copying facilities, reference copies of prescribed text books, plus multiple learning spaces for group work, formal presentations and social activities.
Benefits
Online study at times and locations convenient to you, so you can fit your university study around work and other commitments.
Study Support
In addition to your tutor for each unit that you study, there are the following academic and peer support services available: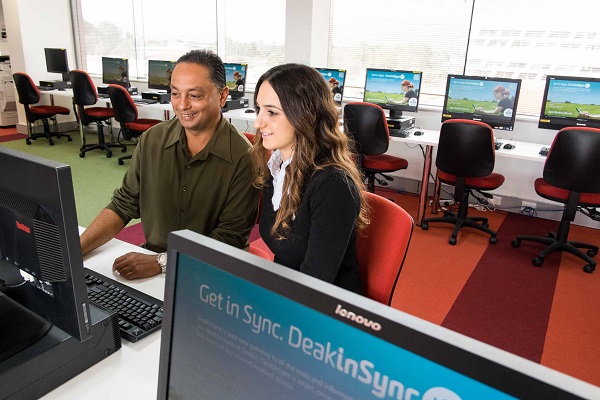 Writing Mentors
Writing Mentors are current Deakin students who have excelled in their studies and have undertaken training to be the first point of contact to assist other students. They can answer a range of questions about assessment tasks, assignment structure, turnitin reports, academic referencing, extensions to the due date, CloudDeakin, student services and more. They are available at the Centre on Monday, Tuesday and Wednesday from 11am to 2pm throughout the teaching weeks of Trimester 1 and 2 and can be consulted without an appointment.
Language and Learning Adviser
Language and Learning Advisers are Deakin staff members who provide specialised support in the areas of assignment preparation and academic writing. You may be referred to an Adviser by a Writing Mentor for further assistance. The Language and Learning Adviser for the Deakin Learning Centres is Carolyn Malkin who is available online Monday to Thursday from 3-5pm until the end of the exam periods in Trimesters 1 and 2. Learning Centre staff will book an appointment for a 30 minute session for you. You can call them on 9246 8995/9246 8999 or email dandenong@deakin.edu.au
---
Information provided is correct at the time of publication, but Deakin University reserves the right to alter, amend or delete details of course and unit offerings.
Page custodian: Marketing Division Last updated: