2015 WIL Support Bursaries
Higher Education Participation Programme (HEPP)
Work Integrated Learning (WIL) Programs at Deakin University provide students with the opportunity to undertake an experiential learning placement as part of their degree. The intended outcome is that on completion of the WIL placement students have "hands on" experience in the kind of workplace they anticipate in entering. WIL programs take many shapes and forms and are known by a range of names such as:
Internships
Industry-based Learning (IBL)
Practicum Placement
Professional Practice
Law Clinic
Community Based Volunteering
WIL placements are part of academic units that are credited towards a student's course. WIL plays a very valuable role in preparing students for graduate employment by giving them an opportunity to:
Apply and consolidate knowledge gained in their course
Develop professional work practices
Experience work place culture
Explore career options relevant to their discipline
Develop professional networks
Graduate recruiters place a premium on students who have participated in WIL programs as they recognise that these students are "work ready" and are also likely to be making more informed decisions about their career choices.
The 2015 WIL Support Bursaries is a Commonwealth Government funded initiative under the Higher Education Participation Programme (HEPP) that supports the Government's objective of ensuring that undergraduate domestic students from disadvantaged backgrounds who have the ability to study at university get the opportunity to do so and succeed.
The 2015 WIL Support Bursaries aims to assist domestic undergraduate students from the following disadvantaged backgrounds to successfully complete their WIL placement:
Students from low socio-economic status (SES) backgrounds
Aboriginal and Torres Strait Islander students
Students from rural and remote areas
Application Process:
Consult your Course Advisor to ensure that you can fit a WIL placement into your course and identify the unit you will enrol in if you find a suitable role.
Ensure that you have enrolled in a WIL Unit. Please note that applications will not be considered for the WIL Support Bursaries until enrolment in the WIL unit is confirmed.
If you have not secured a suitable placement, identify organisations that employ students in WIL placements within your discipline. Please visit Jobshop (jobshop.deakin.edu.au) and check the organisations that are advertising suitable positions. Also, join the Facebook page and follow Twitter of the companies that you have identified that are of interest to you. Subscribe to employment websites such as www.seek.com.au to search for suitable positions and network with other students. Setting up a LinkedIn profile can assist you to promote yourself and connect with potential employers of interest.
If you have already commenced but not completed your WIL placement you may still be eligible to apply for the 2015 WIL Support Bursaries, however students who have completed their WIL placement and submit an application after their WIL placement has finished will NOT be eligible to apply.
If you have applied and have received the WIL Support Bursaries in previous years you are not eligible to re-apply again in 2015. As the funding to this program is strictly limited, only one bursary payment will be made per student who meets the eligibility criteria for the duration of their degree.
Students that have been awarded a payment from another 2015 HEPP funded project may have their WIL Support Bursary payment, if eligible, reduced by the amount of the other HEPP payment.
Students who have been awarded a Travel Grant from their Faculty to undertake a WIL placement, if eligible, will have the 2015 WIL Support Bursary payment reduced by the amount of their Travel Grant.
The maximum payment that a student can receive for the 2015 WIL Support Bursaries is $2,000.
WIL Support Bursary payments are not paid before the commencement of the WIL placement. It is the intention that WIL Support Bursary payments will be paid as a lump sum into the student's nominated bank account whilst on placement. In the event that an application is submitted towards the end of a student's WIL placement then the 2015 WIL Support Bursary payment may be made after the student has completed their WIL placement.
Downloads
Definition of Equity Groups (PDF, 249.3 KB)
How to apply
Check that you have answered all the questions in the application form and provide supporting documentation as requested (include your current resume, a cover letter outlining how the Bursary will benefit you whilst on your WIL placement and any other documentation that will assist your application). Incomplete applications will not be considered.
Applicants will be notified via their Deakin email address of the outcome of their application approximately 5 days after their application has been received.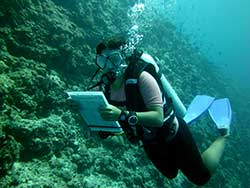 Nicole Nash
Course: Bachelor of Environmental Science (Marine Biology)
WIL Unit: Science Internship
Placement: Maldives
Campus: Warrnambool
For my internship I spent five weeks on a small island "Velidhoo" in the Maldives, working closely with the Velidhoo Future Foundation (VFF).
Throughout my placement I undertook many invigorating and inspiring tasks from preparing class notes for fisheries science classes, writing Environmental Impact Assessments, to preparing grant proposals for funding of the VFF organisation as well as working closely with the dive centre in researching the islands coral reef habitats in order to locate the most appropriate site for the coral restoration program that is to be implemented in Velidhoo.
My scientific writing, research skills and knowledge were all enhanced. In particularly I noticed this since returning home and having a wider range of skills that I hadn't acquired prior to my placement. I was more than welcomed into the local community on the island which made my experience there even more for filling. This program that Deakin University offers is a brilliant opportunity for students to experience their desired workplace and decide if they have chosen the right path for their future endeavours. This placement has proven that I want to work out in the field. Preparing data and researching is definitely my future career path.
The WIL Support Bursaries Program is brilliant as it allows students to achieve their goals and dreams of completing work experience/internships where they choose.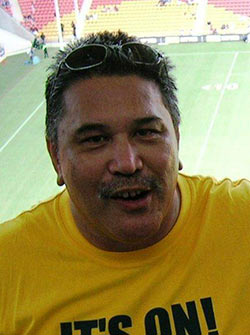 Adrian Hepi
Course: Bachelor of Nursing
WIL Unit: Clinical Nursing Placement
Placement: Royal Women's Hospital Melbourne
Campus: Off-Campus
My clinical placement at Royal Women's Hospital was a wonderful opportunity to develop my clinical nursing skills in genecology and obstetrics, the placement was for four weeks.
The WIL Program helped me immensely. As a mature age Aboriginal and Torres Strait Islander student I felt financially supported by a worthwhile program. I was hundreds of kilometres away from home, having the WIL Scholarship gave myself and my family the focus and peace of mind to complete my clinical placement successfully in Melbourne.
This program has helped me in my journey to graduate hopefully with Honours and help my people in my chosen career as a Mental Health Registered Nurse.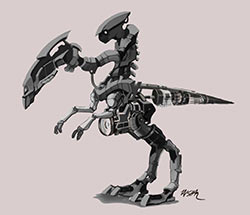 Taisha Reed
Course: Bachelor of Creative Arts (Visual Arts)
WIL Unit: Creative Industries Internship
WIL Placement: CDW Studios - Adelaide
Campus: Melbourne Burwood
Whilst I was on my Creative Arts Internship I was able to increase my understanding of Industry functions - getting work and dealing with clients. I was able to design characters and props in 3D and improved ability to design in 2D. One thing I found was most valuable over my stay was a portfolio review - where a panel reviewed my work and discussed possibilities to further my Art and establish a career in the industry.
The WIL Support Program did a lot more than I can put into words. I'd like to announce that I have currently moved to the state of my internship (Adelaide) to find work and continue my contact with the host company as a result of the success of my internship.
Thank you to the WIL Support Bursaries for this tremendous opportunity.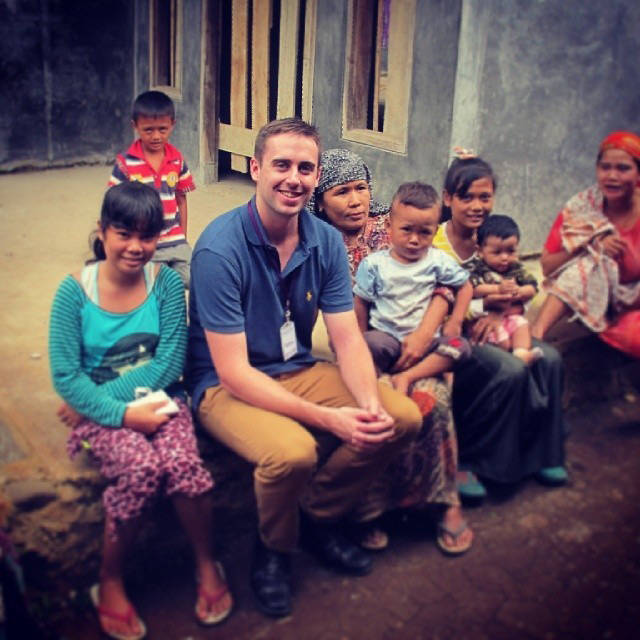 Jackson Ricketts
Course: Bachelor of Commerce/Bachelor of International Studies
WIL Unit: International Internship A
WIL Placement: Amartha Microfinance, Indonesia
Campus: Waurn Ponds
During my placement with Amartha Microfinance in Indonesia, I assisted the firm with the promotion of financial inclusion. Amartha Microfinance grants financial access to impoverished communities of whom cannot access finance in traditional forms. Throughout my placement I generated a social inclusion campaign which was aimed at increasing knowledge of the firm and its activities, directed at both prospective clients and investors.
I additionally developed a social impact analysis, providing an external review of the social impact that the financing activities of Amartha and the effect it has had on people in poverty in respect to their standards of living. I was fortunate to visit one of Indonesia's poorest regions to liaise with clients first hand. I was able to see both business development as well as unprecedented improvements in living standards alleviating extreme poverty.
My international internship in Indonesia granted me invaluable knowledge and experience of vastly different culture both professionally and socially. The WIL Support Bursary made this work experience possible and is likely to be an underlying factor in my success in gaining graduate employment.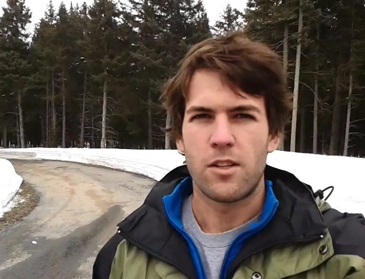 Rowan Cox
Course: Bachelor of Information Technology (IT Security)
WIL Unit: Internship - Information Technology
WIL Placement: Rhesus Networking Consultants, Quebec, Canada
Campus: Off Campus
I learnt a lot on my internship. As a third year student while I know how hardware computers work and what each component does I lack in knowing compatibility issues. I was exposed to many areas on my internship including the French language as this is the official language in Quebec. During the Quebec winter working for Rhesus Networking Consultants, sometimes a day's work is riding a snow mobile through a forest of maple trees, only to arrive at a sugar shack - where the sweet aromas of simmering maple water cause a distraction from fixing remote cameras.

I think doing a WIL placement is such a great thing to do and really prepares a student for real world employment. Being on my internship allowed me to show that I was capable of a lot of things and in turn my employer has offered me a permanent job!
The WIL Support Bursaries is a great program and I hope other students can benefit in the way that I did.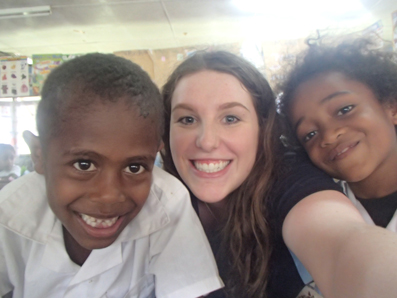 Bronte Costa
Course: Bachelor of Education (Primary)
WIL Unit: Curriculum Inquiry - Global Experience Program
WIL Placement: Kawena School, Port Vila, Vanuatu
Campus: Waurn Ponds
My teaching placement in Vanuatu was the most enriching experience in my life so far. I was able to teach full days from day one in a small school located in Port Vila. The smiles of my joyful Year 1 students made my time there unforgettable. Throughout my placement I was also able to take part in many tourist activities. I saw some breathtaking sceneries and immersed myself into a different culture, all whilst on placement! From this experience I have ultimately grown as a student teacher, and I hope to return to the school one day where I have so many beautiful memories.

The WIL Support Bursaries not only made it possible for me undertake a placement overseas, but also made it possible for me to be involved in all of the extra activities Vanuatu had to offer.
Thank you to the WIL Support Bursaries Support Program for making this experience possible as this program is an absolutely amazing support for students.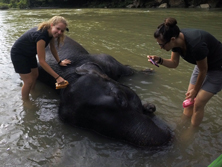 Karina Lucia Maronian
Course: Bachelor of Zoology and Animal Science
WIL unit: Global Environmental Placement
Placement: Tangkahan, Indonesia
Campus: Waurn Ponds
For my Global Environmental Placement I spent four weeks in Northern Sumatra working in the forest and with a small village in Tangkahan.
The tasks we did were different at each place. For the first 10 days I worked in the forest, planting trees to make a corridor for the wildlife to reach the different forests, recording their data which we will be updated about in the future, setting camera traps and hiking to find different animals. We then went onto the village in Tangkahan where we did classes in cooking and making traditional medicines. We helped build a medicine garden, learnt from the elephant trainers in how they get by day to day with so little and even helped out at an English club.
I went on many hikes and had a great experience in Bukit Lawang where I got to feed a wild orang-utan and even being able to wash the elephants and have a shower from them in Tangkahan.
I've come home with many new skills, a major one being my communication skills have greatly improved. I think just being in another country for that long and working with so many different people I have definitely gained a lot more confidence within myself and my speaking. It has made me realise that I would like to work out in the field and even do more volunteer trips to other countries.
I am very grateful to have been given a WIL Support Bursary as it made my experience a lot more enjoyable and something that I will always remember!
I think that the WIL Support Bursaries are a great idea and are very encouraging to those who want to get out and learn new skills in places that, without this extra help, would not be able to go.
For further information about the program please contact:
Bessie Tripatzis
Project Manager
Work Integrated Learning (WIL) Support Bursaries
Careers and Employment, Global Engagement
Melbourne Burwood Campus
Building B
03 9246 8142
Deakin University values diversity, enables access and promotes inclusion.
Page custodian: Marketing Division Last updated: