Discover Deakin
Thanks for attending Discover Deakin!
September is just around the corner so check back soon for new sessions!
In the meantime, make a worldly choice and visit our Timely website!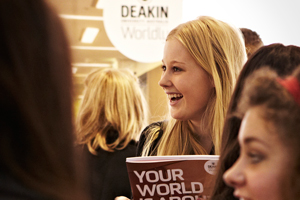 Held during the term 2 school holidays, this is your chance to be a university student for a day. You can also learn about the courses you are interested in and the great range of facilities available at Deakin. You will be able to attend:
a range of faculty workshops
course or study area information sessions
experience classes and seminars of your choice.