Australia's hydrogen application research is being led by Deakin's Hycel Technology Hub in south-west Victoria
Media release
03 September 2020
Deakin's Hycel Technology Hub is engaging with all levels of government, industry, community, and research institutions to decarbonise homes and industries with hydrogen. The newly established Hycel External Advisory Board will strengthen cross sector linkages and provide market trend insights.
With a focus on demand driven hydrogen usage in transport and gas industries, Hycel's technological innovations aim to deliver clean, affordable energy solutions that meet Australian and Victorian emissions reduction targets and develop Australia's hydrogen economy.
Deakin Vice-Chancellor Professor Iain Martin said that in establishing the Hycel External Advisory Board, Deakin shows a commitment to sustainable technologies and applied innovation, informed by community and industry needs.
"Hycel is leading Australia's hydrogen application research through strategic partnerships that support the creation of the industries and jobs of the future," Professor Martin said.
"Hydrogen hubs are a key element of Australia's National Hydrogen Strategy and provide industry with a springboard to scale. Located at Deakin's Warrnambool campus in Victoria's south-west, Hycel is emerging as a regional cluster of hydrogen demand innovation. ANSTO's involvement in the Hycel External Advisory Board, and the Stawell Dark Matter Lab, demonstrates a Commonwealth commitment to invest in regional research.
"Hycel positions south-west Victoria as a powerhouse for the development of hydrogen applications by connecting local, national and international partners," Professor Martin said.
Hycel has already developed strong international partnerships in the US and India, including Kenworth Trucks who are part of the US $82 million project to achieve zero-emissions trucking in the LA Basin.
The Victorian Government's Victorian Hydrogen Investment Program calls for a comprehensive and coordinated hydrogen approach that cuts across the economy. The Hycel External Advisory Board reflects this breadth of experience to maximise hydrogen research and development, investment, collaboration and trade opportunities to grow the hydrogen economy.
Nino Ficca, Non-Executive Director AEMO, and Industry Professor at Deakin's Faculty of Science, Engineering & Built Environment, said that industry-led research is vital to the success of the Australian hydrogen economy.
"Adding hydrogen to the energy mix will enable Australian consumers, industries and society to prosper for many years to come. For hydrogen to become Australia's future fuel, researchers and industry professionals need to work together to solve the big questions in key industries. This Board is a great example of research and industry collaboration," Mr Ficca said.
Sandra Lau, Alternative Fuels Manager, Viva Energy Australia (owner and operator of the Geelong refinery) and Director, Australian Hydrogen Council, said that the future looks bright for hydrogen.
"We must all work together to develop renewable energy solutions. The time is now to build on existing foundations that will enable Australia to play a leading role in hydrogen and I look forward to lending my industry knowledge and expertise to Hycel." Ms Lau said.
The establishment phase of the Hycel Technology Hub is backed with $2 million in Commonwealth Government funding to initiate a ground-breaking facility for developing hydrogen application technologies at scale.
In addition to Australian and Victorian Government representatives, inaugural Hycel External Advisory Board members include:
Prof Julie Owens, Deputy Vice-Chancellor Research, Deakin University – HEAB Chair
Nino Ficca, Non-Executive Director, Australian Energy Market Operator
Ross Cureton, Director of Product and Planning, PACCAR Australia
Chad Hymas, Executive General Manager Growth and Future Networks, AusNet Services
Andrew Paton, Director of City Growth, Warrnambool City Council
Mark Fidge, CEO, South West TAFE
Prof Peta Ashworth, Chair in Sustainable Energy Futures, The University of Queensland
David Norman, CEO, Future Fuels Cooperative Research Centre
Sandra Lau, Alternative Fuels Manager, Viva Energy Australia
Dr Adrian Panow, Director Energy, Deakin University
Dr Miles Apperley, Head of Research Infrastructure, ANSTO
Image HERE of HEAB Chair, Prof Julie Owens / Image HERE for Hycel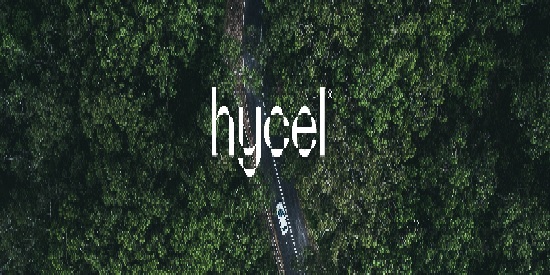 More like this
Media release
Designing smarter technologies, Enabling a sustainable world
---
Related News
Sod turns on Deakin and AusNet Services' renewable energy microgrid
Deakin Vice-Chancellor Professor Jane den Hollander AO today joined AusNet Services Managing Director Nino Ficca and Mondo Executive General Manager Chad Hymas to officially turn the first sod on the $30 million Renewable Energy Microgrid set to power the University's Waurn Ponds Campus.