Consider manslaughter charge for suicide incitement: Deakin experts
Media release
15 November 2018
Deakin criminal law researchers are calling for individuals who cause someone else to commit suicide to be charged with manslaughter, an offence that carries a maximum penalty of 20 years' to life imprisonment.
The Deakin Law School researchers argue the lesser offence of "incitement to commit suicide" – currently used to address the crime in most Australian jurisdictions – is not always appropriate, particularly when it comes to family violence-related suicides.
Researchers Dr Marilyn McMahon and Paul McGorrery said the legal framework for a manslaughter charge already existed without the need for a change of laws, it was just a matter of police and prosecutors proceeding in a trial case.
They argued the change in approach could have a major impact for family violence cases, meaning offenders could face longer prison terms and prosecutors may more easily prove guilt.
"We believe, in appropriate circumstances in Australia, especially in the context of family violence, offenders should be held criminally liable for manslaughter if they exploit another person's vulnerable mental state and cause them to commit suicide," Dr McMahon said.
ABS data shows 3128 people took their own life in Australia in 2017, and recent research by the NSW Domestic Violence Death Review Team suggests family violence could be a significant contributor to this number, with 49 per cent of female suicides having a recorded or apparent prior history of family violence.
"A person might be held liable for manslaughter if they caused psychological harm that resulted in someone else's suicide, and their behaviour was unlawful and dangerous or constituted criminal negligence," Dr McMahon said.
Nevertheless, she acknowledged the discussion raised "complex and contentious issues" of criminal responsibility and liability.
"Issues of free will, causation and shared responsibility loom large," she said.
"A fundamental assumption of common law-based legal systems is that individuals have free will and are responsible for their own actions, which is why they're held liable for their behaviour when it constitutes a criminal offence.
"There are, however, certain circumstances in which criminal responsibility for one person's actions can be shifted or shared between multiple people, such that the legal system will accept one person's free will has been so overborne that responsibility is transposed onto (or shared with) another person."
Mr McGorrery said the current penalties for inciting suicide varied widely between jurisdictions – from five years' imprisonment in NSW and Victoria and 10 years' in the ACT to life imprisonment in Queensland, WA and the NT.
"The broad range of maximum penalties for encouraging suicide suggests a national indecisiveness about the seriousness of that behaviour, whereas there appears to be more of a general consensus about the seriousness of manslaughter," he said.
"For example, just this month Queensland man Graham Morant was sentenced to 10 years' imprisonment for encouraging his wife to commit suicide, but because of the differences in maximum penalties in each jurisdiction, a similar offender in Victoria wouldn't get anything close to that. That is, unless they were charged with manslaughter.
"Incitement is difficult for the prosecution to prove. By definition, it requires that the accused person intended that the other person would engage in a certain behaviour.
"By contrast, there's no requirement in establishing manslaughter that the accused intended their behaviour would result in the other person's suicide. It's sufficient if a reasonable person would have foreseen an appreciable or high risk of serious psychological injury resulting from their behaviour."
The researchers pointed to reported cases in the US and UK where individuals had been held criminally liable for manslaughter, including the case of US teen Michelle Carter who texted her boyfriend encouraging him to commit suicide.
"Although there hasn't yet been a test case in Australia to determine the extent to which a person can be convicted of a homicide offence when they cause another person to commit suicide, it's likely such a case will emerge in the near future," Mr McGorrery said.
Dr McMahon and Mr McGorrery's full analysis "Causing someone else to commit suicide: Incitement or manslaughter?" has now been published in the Alternative Law Journal.
If you or anyone you care about is in need of mental health assistance, or to talk to someone you trust, contact Lifeline (13 11 14), beyondblue (1300 224 636), or MensLine Australia (1300 789 978).
The National Sexual Assault, Family and Domestic Violence Counselling Line is available 24/7 for any Australian who has experienced, or is at risk of, family and domestic violence and/or sexual assault. 1800 RESPECT (1800 737 732).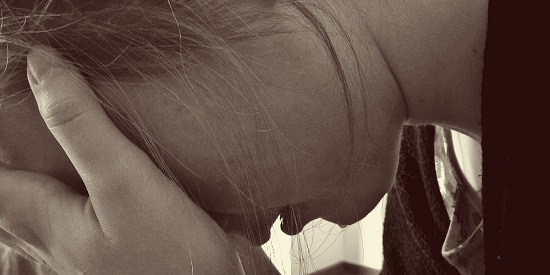 More like this
Media release
Faculty of Business and Law, Deakin Law School
---
Related News
Fracking ban a social and environmental win, but gas prices may rise
The Victorian Government's decision to ban the exploration and development of all onshore unconventional gas in Victoria, including the controversial process of hydraulic fracturing ('fracking'), is a social and environmental win for the state but may see gas prices rise, says Deakin University's Professor Samantha Hepburn.