Deakin 55th in worldwide higher education sustainability rankings
Media release
23 April 2020
Deakin's reputation as a leader in the increasingly important area of sustainability has been given another boost by today's release of the Times Higher Education (THE) Impact Rankings for 2020, which places the institution at 55 from 766 universities across the world.
The THE Impact Rankings 2020, released today to coincide with Earth Day 2020, measure each participating university's contribution in their top-performing areas aligned with 17 United Nation's (UN) Sustainable Development Goals.
Deakin's position includes top rankings in the areas of Affordable and Clean Energy (14 out of 361 institutions graded), Good Health and Wellbeing (19 out of 620), Gender Equality (35 out of 547), and Quality Education (60 out of 676).
Deakin Director of Sustainability Emma Connan said: "Whether it is through the reduction of carbon emissions, waste, and water consumption, or our work adapting the University built environment to promote biodiversity and deal with climate change, we are proud to positively contribute to the UN Sustainable Development Goals - and the latest global ranking from THE is recognition of our leadership in this space."
Ms Connan said universities played a vital role in addressing global sustainability challenges through educating society's next generation of leaders, researching solutions and innovating within their own operations.
"The principles of sustainable development are embedded in everything we do at Deakin and we realise now more than ever that sustainability is a priority," Ms Connan said.
"We have set a series of ambitious sustainability goals and challenges to achieve by 2020, 2025 and 2030 in order to minimise our environmental impact, maintain our viability and promote the social aspects of sustainability while nurturing and enabling our future leaders."
The UN Sustainability Development Goals were agreed by all countries in September 2015 and came into effect April 2017.They aim to bring economic prosperity, social inclusion, environmental sustainability, peace, security and good governance to all by 2030.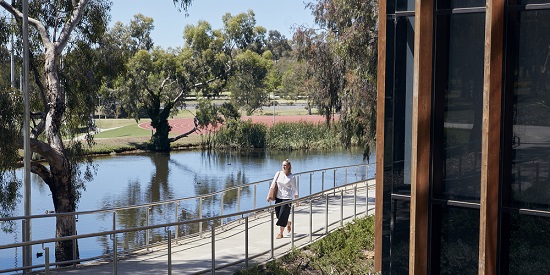 More like this
Media release