Deakin app helps cut down drinking beyond annual booze ban
Media release
05 February 2019
A Deakin University behaviour-change expert is encouraging those embarking on FebFast to look beyond February and tackle the reasons they reach for the bottle, in order to cut down their drinking long-term.
Associate Professor Petra Staiger, from Deakin's School of Psychology, said initiatives like FebFast were great for raising awareness about the negative effects of excessive drinking, and encouraging people to re-think their relationship with alcohol.
But she argued that in order to improve health and wellbeing in the long-term, a one-off booze ban needed to be supported by long-term coping strategies to cut down, particularly for those who use alcohol to manage stress, conflict or social pressure.
Associate Professor Staiger and her team have developed an app called 'ReplaceIt' to help those who want to cut down their drinking for the long-term.
The eight-week program works like a 'pocket therapist', applying a highly effective method used in face-to-face therapy to change habits. It was piloted last year with positive results and is now available to the general public at www.alcoholapp.org.au.
"Going back to old drinking habits after a month of fasting is not what FebFast is about," Associate Professor Staiger said.
"FebFast creates a circuit breaker in the cycle of habitual drinking, and gives us time to reflect on how we're using alcohol."
Associate Professor Staiger said the annual "detox" needed to be part of a broader picture of an ongoing change in our relationship with alcohol.
"If you do FebFast and think 'thank god that's over' and go right back to your habits, it's not working the way it should," she said.
"Some people who are drinking to cope with stress or conflict need more support, and that's where an app like ReplaceIt can be really valuable. It helps address the underlying issues, as well as work towards changing habits in the long-term.
"One advantage of the app-based delivery is that, to change behaviour, you need to begin with some regular practice, and most people find it challenging to practice changing habits between visits to a health professional. The app helps participants practice the method in their own time, for just a couple of minutes each day."
Associate Professor Staiger and her team are currently completing a systematic review of all the apps available to help people cut back their drinking, quit drugs or stop smoking. The review will look at the evidence behind each app, and find which are the best for achieving positive behaviour change.
Full results of this review are expected to be published later this year, but Associate Professor Staiger said initial work showed less than half of the apps were effective.
"There are two main reasons for this. The first is because many apps are overly complicated, they have lots of different modules, and people find it too overwhelming, so they stop," she said.
"The second issue is that many apps don't address the coping aspect of drinking. People who drink excessively are often doing this to cope with social situations and stress.
"If you are drinking to cope with relationship difficulties, a tough day at work, or a stressful home life, then you may need strategies to support you to address these underlying issues, otherwise alcohol will be what you reach for.
"ReplaceIt addresses these issues we have found in other apps. It is a simple yet powerful approach that helps people replace the habit of drinking with personalised strategies to deal with the underlying issues.
"It's the best of both worlds, so you can set a goal to reduce your drinking and count your drinks, plus you have one straightforward approach to help you replace your problematic coping strategy, which is alcohol, with a healthier coping strategy. This is about sustained change."
Associate Professor Staiger said she put the increasing popularity of initiatives like FebFast down to a better understanding of the dangers of alcohol, including alcohol-fuelled violence and the negative impact on health.
"Alcohol is one of the key contributors to a range of different cancers, heart disease, and obesity," she said.
"In the past there were mixed messages around acceptable levels of consumption, but now we have really clear guidelines about what a risky level of drinking looks like. Adults should not drink more than two standard drinks per day on average and no more than four in any one sitting.
"Beyond the month-long awareness campaigns like FebFast, we hope that ReplaceIt can offer people a practical and easy way to cut down their drinking in the long-term."
To download ReplaceIt visit www.alcoholapp.org.au.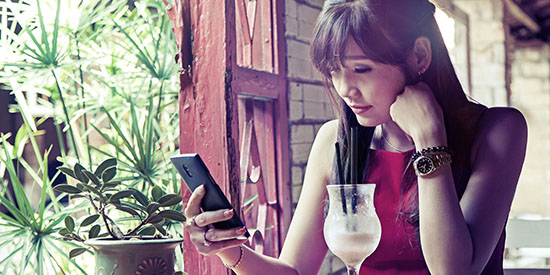 More like this
Media release
Faculty of Health, School of Psychology
---