Deakin Art Gallery celebrates the selfie with reflective new exhibition
Media release
23 January 2019
Deakin University Art Gallery's first exhibition for 2019 will bring together contemporary Australian artists who use mirrors, mirrored surfaces and reflections in their creative practices, presenting the ideal setting for a self-reflective selfie.
Echo Chambers: Art and Endless Reflections will feature the works of Chris Bond, Ian Burn, Leslie Eastman, Yanni Florence, Dale Frank, Carlo Golin, Justine Khamara, Gian Manik, Kent Morris, Vincent Pirruccio, Nike Savvas, Linda Tegg, Ebony Truscott, Lyndal Walker and Meng-Yu Yan.
Deakin Art Gallery Curator James Lynch said the exhibition would invite viewers to see themselves in a different light, reflected through experiences of refraction and new spatial encounters.
"This project directly engages with an increasing audience desire to see images of themselves reflected in exhibitions," Mr Lynch said.
"The exhibition contains rarely seen photographic and sculptural works which focus on shadows, reflections, duplicates, doubles and doppelgangers, stretching our fixed and complete sense of the self.
"While taking selfies in exhibitions is now commonplace, we hope the works presented in Echo Chambers will spark questions about how social media has changed our cultural and social frameworks, and how our experiences of representation have also evolved over time."
Echo Chambers: Art and Endless Reflections will be opened by art critic and writer Robert Nelson, an Associate Professor of Learning and Teaching at Monash University.
The exhibition will run from 13 February to 29 March 2019 across three separate galleries at Deakin University.
More information is available is http://www.deakin.edu.au/locations/melbourne-burwood-campus/art-gallery
Exhibition venues:
Deakin University Art Gallery, Deakin Melbourne Burwood Campus
Deakin University Burwood Library Gallery Space
221 Burwood Highway
Burwood, Victoria
Deakin University Downtown Gallery
Level 12, Tower 2, 727 Collins St
Melbourne, Victoria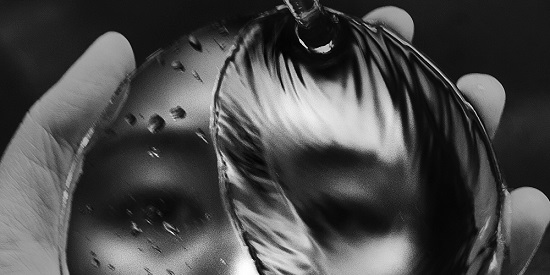 Key Fact
Image: Meng-Yu Yan, new moon cleanse II 2018, Framed digital print on Ilford gold mono, © The artist and courtesy of Dominik Mersch Gallery Sydney.