Deakin develops free online courses to help reduce gambling harm
Media release
21 October 2019
Reducing the harmful effects of gambling will be the focus of a new series of free online courses being developed by Deakin technology and health researchers.
The joint project, funded by the Office of Responsible Gambling NSW, will deliver digital education courses targeting the broader community as well as resources for schools and support centres throughout NSW.
Project lead Dr Nick Patterson, from Deakin University's School of Information Technology, said the two-year project would increase the promotion and understanding of responsible gambling through research-driven education using a social learning platform.
"We are combining world class research on gambling and public health by experts from Deakin's Faculty of Health with the latest digital techniques from our Smart EdTech Innovation Lab (SETI) to develop two separate courses," Dr Patterson said.
"One will have a broader community focus and will use the latest tools and techniques to engage the general public around issues of harmful gambling, awareness of the environment and provide strategies people may find helpful.
"The second course will target people at the front-line of this problem such as workers in support centres who need to digest the latest research quickly and put it into play."
Data from the Queensland Government shows Australians are losing nearly $24 billion a year to gambling with gaming machines and casinos accounting for the biggest losses.
According to the Australian Institute of Family Studies, participation in sports betting has grown substantially in recent years and is emerging as a significant contributor to gambling-related harm, especially among younger adult males.
"This is a growing problem in our community that requires greater education and awareness," Dr Patterson said.
"We hope that by providing free digital education that is readily available to the public as well as resources for gambling and addiction support centre staff, we can reduce the harm experienced by many people."
Courses are currently in design and researchers will be looking for people willing to participate in a trial phase of the project later in 2020.
For more information please contact Dr Patterson on 9251 7903 or email nick.patterson@deakin.edu.au.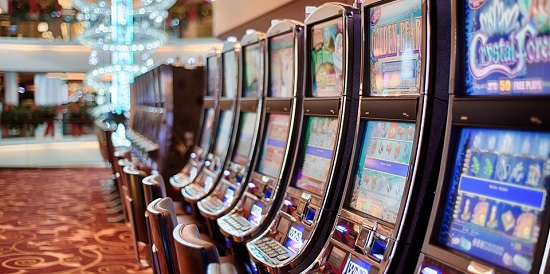 More like this
Media release
Faculty of Science Engineering and Built Environment, School of Information Technology
Designing smarter technologies
---