Deakin develops new app to help carers reduce stress
Media release
18 December 2017
Almost half of carers experiencing low levels of wellbeing believed their conditions improved after five weeks of using a new mobile phone app, designed by Deakin University researchers in partnership with Australian Unity.
The app has been developed to reduce stress and was recently tested in a clinical trial led by Deakin's School of Psychology, with the results published by the Australian Centre on Quality of Life today.
Forty per cent of carers who began the study with low levels of wellbeing reported improved wellbeing after using the 'StressLess' app, compared to 20 per cent of those in a control group.
Lead researcher Associate Professor Matthew Fuller-Tyszkiewicz said 2.7 million Australians identified as unpaid carers, and the average carer's wellbeing sat in a range indicative of depression and high stress.
"We recruited 110 caregivers aged 26 to 64 for this trial, with half using the intervention app - which regularly checked in on stress levels and encouraged strategies such as mindfulness through a series of podcasts - and half using a simple stress monitoring program," Associate Professor Fuller-Tyszkiewicz said.
"Results showed the proportion of participants who experienced clinically meaningful change in stress symptoms was significantly higher in the intervention group (25 per cent reduction) than in a control group (15 per cent).
"This is a small study, but the potential to improve the lives of Australia's carers with a program that can be delivered on a mobile phone is, in my view, significant.
"Now we have shown the potential benefits of the app, we hope to work with a wider network of health services to connect carers to this resource."
Trial participant Melinda Aylett lives in Sydney and is a full-time carer to her four-year-old daughter Ruby, who has autism.
Ms Aylett used the StressLess app as part of the five week trial and said it had really helped her be mindful of her own stress levels and different techniques to manage them.
"Having the app on my phone made it easier for me to use, as my phone is always nearby. The reminders from the app to check in and rate my stress and happiness helped me to recognise what might be causing increased levels of stress through each day," she said.
"Being a full time carer to my daughter is so rewarding, but it definitely has its stressful moments. The biggest benefit from using the app has been realising that it is actually okay to take time out of your day to look after yourself.
"I've always felt guilty taking time out for myself, thinking that I'm somehow failing my daughter if I'm not totally focused on her and her support needs. But I've learnt that taking time to look after yourself ultimately benefits both of our wellbeing."
Associate Professor Fuller-Tyszkiewicz said carers were one of Australia's most at-risk groups in terms of mental health.
"Approximately 35 to 50 per cent of those who took part in this trial appeared to be at risk of experiencing a psychological disorder," he said.
"This can lead to an inability to continue care, putting the care recipient in need of formal care, and the carer also in need of additional support, all of which comes at considerable expense to the economy.
"In addition to the significant economic costs associated with caring for others, many caregivers feel that they simply do not have the time to dedicate to their own ongoing mental health.
"Our free app tries to bridge this gap by allowing carers to self-pace their care at a time convenient to them, using proven psychological techniques to reduce stress and enhance wellbeing."
The StressLess app is available to download on iOS from the Apple app store.
The study was conducted by researchers at the Centre for Social and Early Emotional Development and Australian Centre on Quality of Life at Deakin University and Cairnmillar Institute, in partnership with Australian Unity.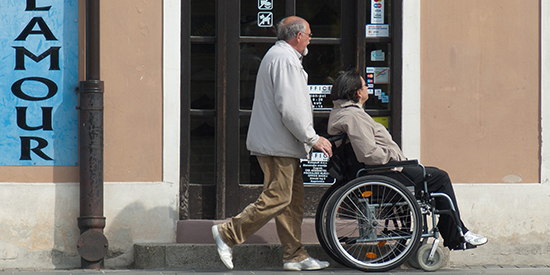 More like this
Media release
Faculty of Health, School of Psychology
Centre for Social and Early Emotional Development (SEED)
---
Related News
National survey to measure COVID-19 impacts on Australian families
Australia's COVID-19 social distancing and isolation measures are triggering dramatic lifestyle changes for families and individuals across the country. A new nation-wide online study by Deakin University is being launched today to measure the emotional and mental health impacts of these measures on Australian families during the pandemic, and to apply any findings that can increase the resilience of Australians today and in the future.
Boost for Deakin research empowering women and girls
Deakin's innovative inclusion program ALLPlay has received a boost thanks to MECCA Brands' MECCA M-Power initiative, which aims to empower women and girls around the world by championing education, independence and entrepreneurship.