Deakin engineers on a mission to take the bounce out of sports bras
Media release
27 April 2018
Deakin design engineers and exercise scientists are on a mission to find solutions to the age-old problem of protecting women's breasts during exercise.
Deakin School of Engineering, in conjunction with the School of Exercise and Nutrition Sciences, is leading an upcoming trial of breast movement in order to develop better designed sporting apparel and encourage more women to stay active.
Lead researcher PhD candidate Rory Purdie said a more thorough understanding of breast movement was vital to developing a design that could make a difference to women's lives and their experience of exercise.
"Breast pain and discomfort can be a major inhibitor to exercise, so a better understanding of breast movement will go a long way toward designing the next generation of supportive and comfortable sports apparel," Miss Purdie said.
"This is an important topic, and something that directly impacts women's health and wellbeing."
Previous studies have found women's breasts can register more than 10cm of movement during exercise, leading to potential ligament tears and extreme discomfort.
School of Engineering Associate Professor Paul Collins said a multidisciplinary group of Deakin researchers and students was using biomechanics and design to investigate how people interact with everyday products.
A delegation of Deakin design researchers led by Associate Professor Collins recently showcased their work at the International Sports Engineering Association 2018 conference in Brisbane, including a project designing a racing glove for Australian Paralympic athlete Richard Colman.
"A key aspect of all the research done in the group is on individual, societal and industry impact with the core focus of developing better products," Associate Professor Collins said.
"The focus can be summarised as the intersection of technology, design and people.
"It's ultimately about how we can leverage technology to update and design better products, from sports bras and running shoes to arm casts and snowboard bindings."
Miss Purdie is now calling for volunteers to take part in the breast biomechanics trial.
Criteria for eligible participants:
Aged 18 to 40 years old.
Wear a 14B, 12C or 10D size bra.
Currently run two to three times a week.
Not previously or currently pregnant.
Free from injury.
Have not undergone breast augmentation procedures.
Participants will be required to attend two running sessions at the Deakin Regional and Community Health Hub at Waurn Ponds, and will be presented with a $50 gift voucher.
Head to https://goo.gl/forms/L8IgSqLAsr5WIUvj2 for more information.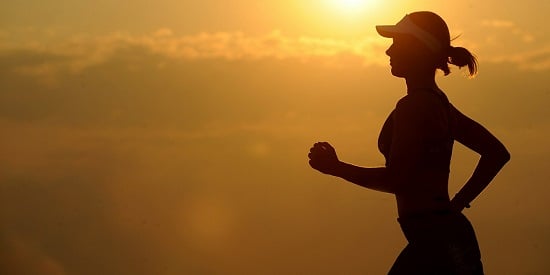 Key Fact
Interested? Head to https://goo.gl/forms/L8IgSqLAsr5WIUvj2 to sign up today,
More like this
Media release
School of Exercise and Nutrition Sciences, School of Engineering
Designing smarter technologies
---