Deakin events dive into digital childhoods and non-formal learning
Media release
12 October 2017
Deakin University's Strategic Research Centre in Education, Research for Educational Impact (REDI), will next week bring together researchers and key thinkers from three continents for a deep dive into the future of learning.
A panel of experts will explore the future of digital childhoods at Deakin Downtown (Collins St, Docklands) on Wednesday, October 18, as part of an industry symposium led by Deakin School of Education Chair and REDI Deputy Director Professor Catherine Beavis.
Internationally-recognised Deakin University School of Education Professor of New Media Education Julian Sefton-Green will host Wednesday's "The Future of Digital Childhoods" panel.
The panel will consist of:
Office of the eSafety Commissioner Lead Senior Education Advisor Cara Webber
Australian Centre for the Moving Image Digital Education Producer Vincent Trundle
University College London Institute of Education Reader in Media and Education Dr John Potter
Professor Beavis said Wednesday's panel will ask how schools and the education system in general can respond to the societal transformation caused by digital technology.
"Digital technology has changed how we learn, how we participate as citizens and how we relate to one another," Professor Beavis said.
"This event aims to provide a platform for lively discussion about some of the opportunities and risks surrounding debate about current childhood and future generations growing up in a digital world.
"While a good deal of press and TV coverage tends to focus on the negative, we want to engage more positively with the ways in which the digital opens up opportunities and connections that might change what we understand about childhood."
Professor Beavis is leading the event along with Queensland Institute of Technology Associate Professor Michael Dezuanni and Simon Fraser University Associate Professor Stuart Poyntz.
The Wednesday panel follows on from a series of one-on-one "in conversation" interactives with international scholars at Deakin University's Burwood Campus on Monday, October 16, where Deakin School of Education experts will speak with University of Wisconsin-Madison Associate Professor Rebekah Willett and University of Illinois at Urbana-Champaign Associate Professor of Asian American Studies and Human Development and Family Studies Soo Ah Kwon.
Professor Sefton-Green and Dr John Potter will also offer their insight on non-formal learning and future education practices during the event.
Professor Sefton-Green said his presentation would focus on how the non-formal learning sector had emerged as an "essential deliverer of creative and cultural learning".
"Despite the robust nature of the sector, research on the role of youth creative arts and media organisations as providers of non-formal education is sparse," he said.
"In the creative sector for example, youth participation in out-of-school arts learning projects such as YouthSites in Vancouver, Toronto and London has shown how training for employment in this sector has developed to change the role and meaning of creative education.
"From public libraries to youth engagement in politics to after-school film-making, the growth of the non-formal learning sector has shown how education can be recalibrated to benefit from learning outside the traditional classroom setting."
To register interest in the October 18 panel, visit http://bit.ly/2xypARk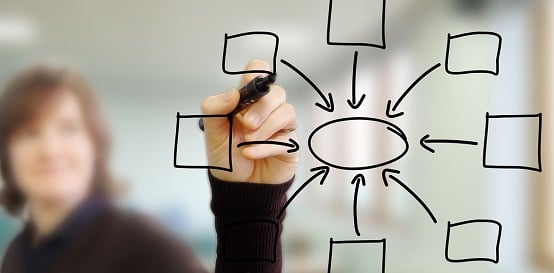 More like this
Media release
School of Education
Research for Educational Impact (REDI)
Education and Teaching
---