Deakin expert: Australia risks 'dancing with dictators' at ASEAN summit
Media release
15 March 2018
A Deakin Asian law and human rights expert says this weekend's ASEAN-Australia Special Summit in Sydney should address the fact that some of the association's member states have been undermining fundamental human rights and openly flouting the rule of law.
Leaders from ASEAN member countries Brunei, Cambodia, Indonesia, Laos, Malaysia, Myanmar, Philippines, Singapore, Thailand and Vietnam will attend the event from 17 to 18 March for a range of talks and meetings focusing on business and counter-terrorism objectives.
Deakin Law School lecturer Dr M. Ehteshamul Bari said the discussion should also address human rights concerns in states such as Myanmar, which has seen the displacement of 750,000 Rohingya refugees and an estimated 7000 deaths during the country's ongoing ethnic conflict.
"The ASEAN summit should be seen as an avenue for addressing these issues," Dr Bari said.
"Since one of the aims of ASEAN is to promote regional peace and stability through abiding respect for justice and the rule of law, it's striking how member nations such as Myanmar, Cambodia and Philippines are openly flouting the rule of law and undermining fundamental human rights in their domestic spheres."
Dr Bari said Prime Minister Malcolm Turnbull should use Australia's influence as an ASEAN trading and community partner to take a leadership role, instead of "dancing with dictators".
"Filipino President Rodrigo Duterte is presiding over a murderous war on drugs, and Cambodian Prime Minister Hun Sen has been responsible for shutting down the press and jailing his opposition – while countries such as Malaysia and Singapore have been placing more and more restrictions on free speech," Dr Bari said.
"This summit is an opportunity to hold some of these members accountable for their oppressive conduct, and failure to do so would mean we are dancing with dictators without addressing key issues affecting the Southeast Asian region."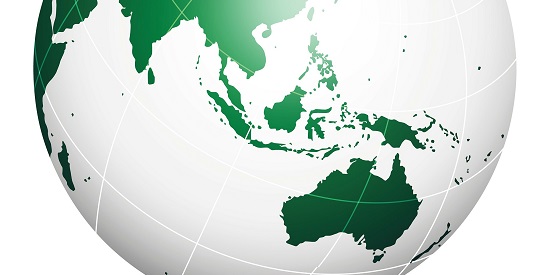 More like this
Media release
Deakin Law School
---
Related News
Fracking ban a social and environmental win, but gas prices may rise
The Victorian Government's decision to ban the exploration and development of all onshore unconventional gas in Victoria, including the controversial process of hydraulic fracturing ('fracking'), is a social and environmental win for the state but may see gas prices rise, says Deakin University's Professor Samantha Hepburn.