Deakin experts available for commentary on Federal Budget
Media release
01 April 2019
Deakin University researchers are available for expert reaction on a range of potential 2019/20 Federal Budget topics this week.
ECONOMY
Dr Nick Mroczkowski – Co-Director of the IPA-Deakin SME Research CentreDr Mroczkowski is a Professor of Practice in the Department of Accounting at Deakin Business School. He is a Chartered Accountant and CPA with more than 40 years of experience in audit and corporate consulting. His areas of interest include SMEs (small to medium enterprises) and family business, and banking and finance.
RELEVANT SUBJECT AREAS: Incentives and tax breaks for small and medium businesses
Professor Pasquale Sgro – Head of the Department of Economics at Deakin Business School Professor Sgro has more than 30 years' experience in universities and has written on international trade, economics growth and labour economics.
RELEVANT SUBJECT AREAS: International trade, labour economics
EDUCATION
Professor Christine Ure – Acting Executive Dean of Deakin's Faculty of Arts and Education Professor Ure is a leader in the national debate around teacher education reform and led the Victorian debate in her capacity as President of the Victorian Council of Deans of Education.RELEVANT SUBJECT AREAS: Education reform
Professor Jillian Blackmore – Alfred Deakin Professor in Deakin's School of Education
Professor Blackmore has expertise in a range of education issues including educational leadership, policy and governance.
RELEVANT SUBJECT AREAS: Education
ENVIRONMENT
Associate Professor Euan Ritchie – Associate Professor in Wildlife Ecology and Conservation at Deakin's School of Life and Environmental Sciences
Associate Professor Ritchie believes governments need to better value and invest in the environment and species conservation, as this will not only provide ecological benefits, but substantial net economic, cultural and social ones too.
RELEVANT SUBJECT AREAS: Government investment in the environment and conservation
FOREIGN AFFAIRS
Professor Damien Kingsbury – Chair of International Politics at Deakin's School of Humanities and Social Sciences
Professor Kingsbury is an expert in international politics, politics of development and security issues. He is a regular national and international media commentator on international affairs.
RELEVANT SUBJECT AREAS: Defence, intelligence, foreign affairs, foreign aid budgets
Dr Scott Burchill – Senior Lecturer in International Relations at Deakin's School of Humanities and Social Sciences
Dr Burchill researches international political economy and Australian foreign policy. He is a regular media commentator.
RELEVANT SUBJECT AREAS: Foreign aid, foreign affairs.
HEALTH
Professor Alison Hutchinson – Co-Director of Deakin's Centre for Quality and Patient Safety ResearchProfessor Hutchinson is a Registered Nurse and a senior nurse researcher. Her research interests centre on translation of research evidence into practice to optimise the quality of care delivered to patients in the acute care setting, and older people receiving aged care services.
RELEVANT SUBJECT AREAS: Government spending on healthcare and aged care services
Professor Anna Peeters – Professor of Epidemiology and Equity in Public Health and Director of the Institute for Health Transformation
Professor Peeters believes it's important the Federal Government prioritises prevention and patient-centred models of care. In 2017, Professor Peeters spearheaded the release of the Tipping the Scales Report, calling for urgent Federal Government action to address Australia's serious obesity problem.
RELEVANT SUBJECT AREAS: Public investment in preventative healthcare, obesity prevention and treatment, health research
Professor Cathy Mihalopoulos – Head of Deakin Health Economics
Professor Mihalopoulos is a senior health economist in Deakin's Institute for Health Transformation. Her research interests lie mainly in the economic evaluation of mental health and psychosocial care within Australia.
RELEVANT SUBJECT AREAS: Government spending on mental health
Professor David Crawford – Co-director of the Institute for Physical Activity and NutritionAlfred Deakin Professor David Crawford advocates for stronger investment in health promotion and disease prevention. He believes strongly the Federal Government should take a leadership role in driving prevention initiatives to improve health and well-being and so reduce health care costs.RELEVANT SUBJECT AREAS: Obesity prevention, diabetes prevention, health promotion, food and nutrition
Professor Jo Salmon – Co-director of the Institute for Physical Activity and NutritionAlfred Deakin Professor Jo Salmon believes that the government needs to commit to regular ongoing monitoring and surveillance of physical activity levels in the population, and commit to a national physical activity action plan to get more of the population moving.RELEVANT SUBJECT AREAS: Physical activity and active living, sport in schools, active transport and active neighbourhoods
Associate Professor Martin Hensher – Associate Professor of Health System Financing and Organisation in Deakin's Institute for Health TransformationAssociate Professor Hensher has worked as public servant and economic adviser to health departments in Australia, the United Kingdom and South Africa. His research interests include health care financing, health care systems and the macroeconomy, and transforming the organisation of health care.RELEVANT SUBJECT AREAS: Health care financing and expenditure, federal health spending
Associate Professor Patsie Frawley – Associate Professor in Disability and Inclusion in Deakin's School of Health and Social Development.
Associate Professor Frawley is a leading researcher in sexuality and intellectual disability and manages a national program on sexuality rights and abuse prevention with people with an intellectual disability – Sexual Lives and Respectful Relationships.
RELEVANT SUBJECT AREAS: Prevention of violence against people with disabilities, sexuality and inclusive approaches
INFRASTRUCTURE & TRANSPORT
Dr Hermione Parsons – Director of Deakin's Centre for Supply Chain and Logistics
Dr Parsons has more than 20 years executive management experience in public and private sector organisations with responsibility for: port landside logistics, multimodal infrastructure, competition, regulation, supply chain reengineering, perishable food supply chains and industry government relations.
RELEVANT SUBJECT AREAS: Freight infrastructure developments (ports, roads, rail), urban logistics, food exports, food waste
Peter van Duijn - Maritime Expert at Deakin's Centre for Supply Chain and Logistics.
Mr Van Duijn is a Master Mariner with more than 30 years' experience in sea and shore based maritime activities such as shipping, stevedoring, intermodal operations, port management and cargo handling.
RELEVANT SUBJECT AREAS: Maritime logistics, shipping policy, freight and port related infrastructure developments
Dr Trevor Thornton – Lecturer in Hazardous Materials at Deakin's School of Life and Environmental Sciences
Dr Thornton is an expert in recycling and waste management. He previously worked at Victoria's Environment Protection Authority and has consulted widely in waste management within Australia and overseas, with recent projects based on identifying recycling contamination and educating for waste management.
RELEVANT SUBJECT AREAS: Waste management, recycling
LAW & ORDER
Dr Emma Ryan – Lecturer in Criminology at Deakin's School of Humanities and Social SciencesDr Ryan researches policing and criminal justice and has commented on the need for better policies rather than building more jails to turn around crime rates and prison overcrowding.
RELEVANT SUBJECT AREAS: Prisons, crime
POLITICAL ANALYSIS
Dr Geoffrey Robinson – Senior Lecturer in Politics and Australian Studies at Deakin's School of Humanities and Social Sciences
Dr Robinson is an experienced media commentator. His areas of expertise cover broad aspects of politics and social policy.
RELEVANT SUBJECT AREAS: Politics, social policy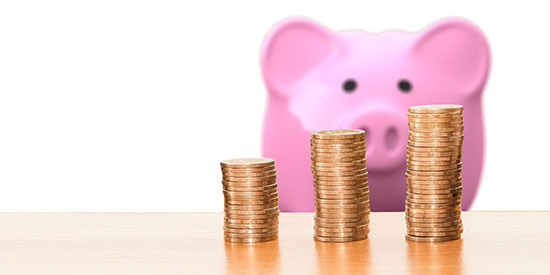 More like this
Media release