Deakin grant success brings big coup in eating disorder research
Media release
03 June 2019
Deakin University has secured $1.34 million in funding to lead ground-breaking research into prevention and early intervention for eating disorders, under the Medical Research Future Fund Millions Minds Mission grant program announced today.
'The four-year project will be spearheaded by experts working across multiple disciplines and research institutions to deliver tailored therapy programs for those most vulnerable to eating disorders, direct to their smartphones.
WIRED – Web and app Integrated Resource for Eating Disorders – will flip the typically negative role social media networks and apps play in proliferation of eating disorders to become a key avenue for prevention.
Chief Investigator and Associate Professor in Deakin's School of Psychology Matthew Fuller-Tyszkiewicz said anorexia was the most fatal of psychiatric disorders, yet the vast majority of those affected did not seek help.
"One in 10 Australians will experience disordered eating at some point in their lives, and the burden of disease is similar to depression and anxiety, costing the economy about $70 billion per year," Associate Professor Fuller-Tyszkiewicz said.
"But people experience eating disorders very differently, they can be triggered by wide-ranging things like trauma, low body image, or traits of perfectionism, so if we want to address these issues it's crucial we target people in a way that is relevant to them."
The first two parts of the project will look at developing web and app based interventions targeted at two vulnerable groups: young adults and gay men. The first led by Victoria University's Dr Sian Mclean and the second by University of Melbourne researcher Dr Scott Griffiths.
"The cliched way to look at it is that women want to be thin and men want to be muscular, but what we will be creating is an even more personalised intervention approach that can be delivered online," Associate Professor Fuller-Tyszkiewicz said.
"It will look at the specific symptoms of individuals to identify their most pressing needs and then adapt the content delivery to that, so they get the intervention modules that will be most effective for them straight away.
"Those first few sessions, when people are really vulnerable and need to be heard, they are critical to keep people engaged. By collecting enough data, and setting up an intervention to respond, we can adapt that program in the same way a therapist can adapt in face-to-face therapy."
Associate Professor Fuller-Tyszkiewicz said of all the people who experienced eating disorders, only a quarter sought help.
"We want to overcome some of those barriers by meeting people where they are," he said.
"The barriers to treatment can be cost-related, lack of access in rural areas, the time commitment, or lack of anonymity. People often feel ashamed to seek help. We believe an app can overcome a lot of those barriers, and hopefully do just a good a job as face-to-face therapy."
The apps will be informed by a third piece of work, led by Dr Suku Sukunesan, a social media analyst at Swinburne University.
"There is a lot of chatter on social media about eating disorders, and a significant and concerning part of that content is about promoting these disorders and trying to help people maintain their symptoms," Associate Professor Fuller-Tyszkiewicz said.
"We want to create algorithms that take information from social media platforms to better understand this conversation. We can then try to disrupt those negative discussions to offer more positive messages about what works to combat disordered eating and what's healthy."
Work officially begins on the project in July, and it's hoped the first versions of the apps will be rolled out from early next year.
Associate Professor Fuller-Tyszkiewicz said there would be end-user engagement at all stages of the project to ensure the best chance of uptake, and a cost evaluation of the intervention would be carried out by Deakin Health Economics
"We believe this can be a cost-effective way to deal with what is a really worrying and expensive mental health issue," he said.
"Young people are using social media and apps so we want to meet them where they're at, and help them engage with these tools differently so these platforms are not perpetuating problems, but providing solutions."
WIRED will be a collaboration between Deakin and Latrobe University, the University of Melbourne, Swinburne University, Victoria University, Federation University, the Butterfly Foundation, the Australia and New Zealand Academy for Eating Disorders, and the Victorian Centre of Excellence in Eating Disorders.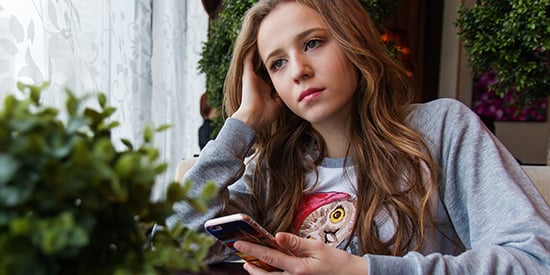 More like this
Media release
Faculty of Health, School of Psychology
---