Deakin international expert available for comment on Brexit deal vote
Media release
15 January 2019
Deakin Professor of International Politics Damien Kingsbury is available to comment on the UK parliament's Brexit deal vote, an issue he said was "the most important decision to be taken in Britain's post-war history".
British MPs will today vote on the deal struck by UK Prime Minister Theresa May on how to exit the European Union on the 29 March 2019 deadline.
Professor Kingsbury said it was now "very likely" the UK parliament would take the worst of two bad options, going with a no-deal "hard Brexit".
"The hard Brexit vote is expected because many Conservatives who currently hold government are opposed to what they see as a 'watered down' or 'partial inclusion' EU deal," he said.
"The opposition Labour Party, meanwhile, argues that the May Government has mishandled the Brexit process and will vote against the deal on those grounds.
"The implications of a hard Brexit, in which there will be no arrangements in place for the UK to engage with its EU neighbours, include a slump in the value of the pound, crashing share prices and a country completely unprepared for rearranging all of its imports and exports."
Professor Kingsbury said a failed EU deal vote would very likely be followed by a vote of no confidence in the UK Prime Minister.
"While the Conservatives may vote to oppose a Labour motion of no confidence, they will very likely quickly replace May as PM in any case," he said.
Even if UK lawmakers approved the deal presented to them by EU negotiators, Professor Kingsbury said the UK would still be impacted by "the reduction of trade, a serious threat to London's status as Europe's financial centre, and a subsequent long economic recession".
"The argument in favour of Brexit was that it would give the UK greater control over its budget, regulatory mechanisms and migration," he said.
"However, the UK budget will be negatively impacted by the consequent economic downturn well beyond its financial obligations to the EU, and the UK will still have to comply with global standards and requirements, of which the EU is only a part.
"Perhaps most importantly, and what has underpinned opposition to EU membership from the outset, is migration. What has driven much support for leaving the EU has been a simple rejection of open access to the UK by non-UK citizens, corresponding with the rise of the populist nationalism and anti-immigration politics in Europe and elsewhere.
"The UK will lose many senior business actors while similarly losing access to European business opportunities with either a hard or soft Brexit, although a hard Brexit implies greater economic chaos."
Regardless of the outcome of the vote, Professor Kingsbury said the UK will be in uncharted territory come Tuesday evening.
"The only question is whether it goes into that territory with at least a sketch of the possible landscape, or with nothing at all," he said.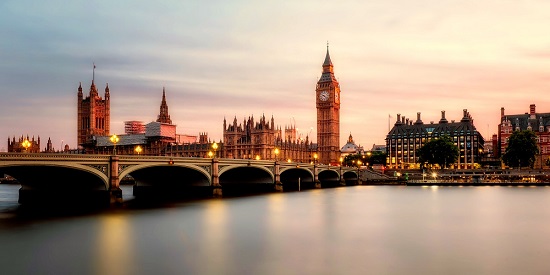 More like this
Media release
Faculty of Arts and Education, School of Humanities and Social Sciences
---